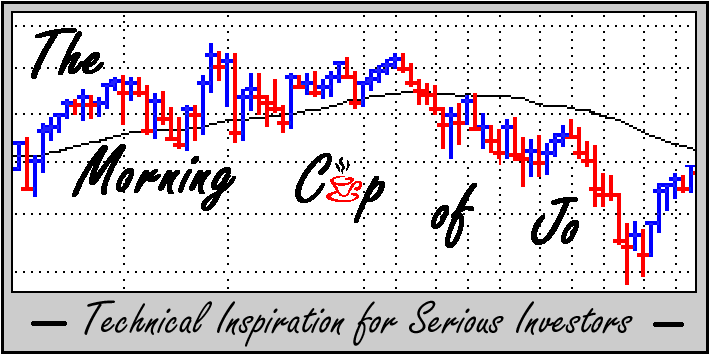 Emotions are a convincing motivator – whether right or wrong. But should they be applied or detached when investing? Emotions drive the two most impressionable human traits when it comes to money – Fear & Greed. In turn, when the market makes rapid, weighty and uncommon moves, hope – a lateral emotion emerging from Fear & Greed – develops at the forefront of investors' thinking. But is it Hope, or is it False Hope?
Hope:  The emotional state which promotes the belief in a positive outcome related to events and/or circumstances; to desire with anticipation or expectation of obtainment.
False Hope: "Hope" with no underlying evidence, indication nor reasoning for happening.
Understanding we may be somewhat repetitive we continue our 3 month dialogue. Since the beginning of August we've been discussing the 2012
Cyclical Bear Market's
commencement, what it might look like and what investors could expect throughout the various stages. The first, and most challenging stage, is the original break and ensuing retest – traditionally correlated with the 200-DMA. As we've been discussing this retest, in all honestly, we didn't expect it to happen so violently and quickly. But, as my 12-year old son says… "It is what it is."
This move (largest October gain in history) has most certainly set many scrambling for the entrance – but the entrance to what? Buying begets buying rings more true that ever – but why? Hope. Today we attempt to provide enough information to determine whether or not it's "Hope" or "False Hope." 
SPX Daily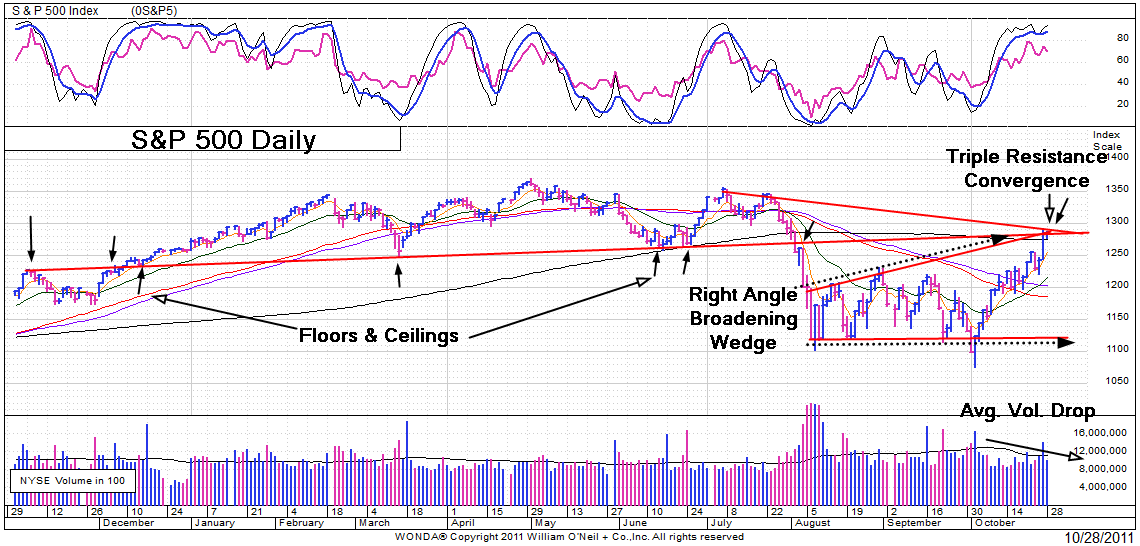 When technically evaluating the current stance investors should, in our humble opinion, take one giant step back and not center their focal point on the daily actions.   In doing so there are a few technical developments of the
SPX
to point out…
The 200-DMA is downward sloping (not inherent in Cyclical Bull markets)
It is retesting the Floors & Ceilings Resistance which was first broken back in August
Since the August break it has formed a Right Angle Broadening Wedge (having a 70%+ probability of breaking down)
The volume in the last month has dropped off dramatically
Our concern is this… too many people jump on a train without knowing where it's going. The market just may be off to the races, but if so let it be on logic we make our decisions – not emotion.
We hope this helps – have a GREAT Halloween, especially are readers with kids & grandkids.
TAM-KAT