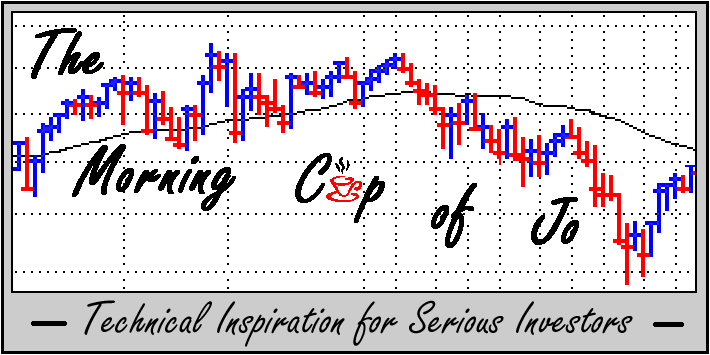 "Zeal without knowledge is like fire without a grate to contain it. It speaks without thinking, acts without planning, seeks to accomplish a good end without the adoption of becoming means." – Julius Bate


More (5 to be exact) S&P European Downgrades… what downgrades? Futures are currently up 125pts plus on the
DJIA
. Bad news is good news or just baked in the proverbial cake? On January 3
rd
the markets (
SPX
specifically) broke their downtrends, created from the early July high, and corresponding 200-DMAs. This was the first confirmation of a potential bottom forming. Since (9 trading days) the market has not seen over a ½% drop on a daily basis. Considering the massive volatility inherent in the latter half of 2011, that's not too shabby. 
However… there always has to be a however… this action, as good as it may seem on the first run of the year, still only returns the index to within the "2011 Channel of Indecision." The true test will be the channel highs (~1,350).   The current rally had its first sign of weakness on Friday, with S&P's rating service news, but if today's action breaks and holds the 1,300 range the technical probabilities increase substantially that 1,350 will assuredly be retested. Again… this line will most likely be the foreteller of the first half of 2012 and we should expect a return of volatility around this area.
SPX Daily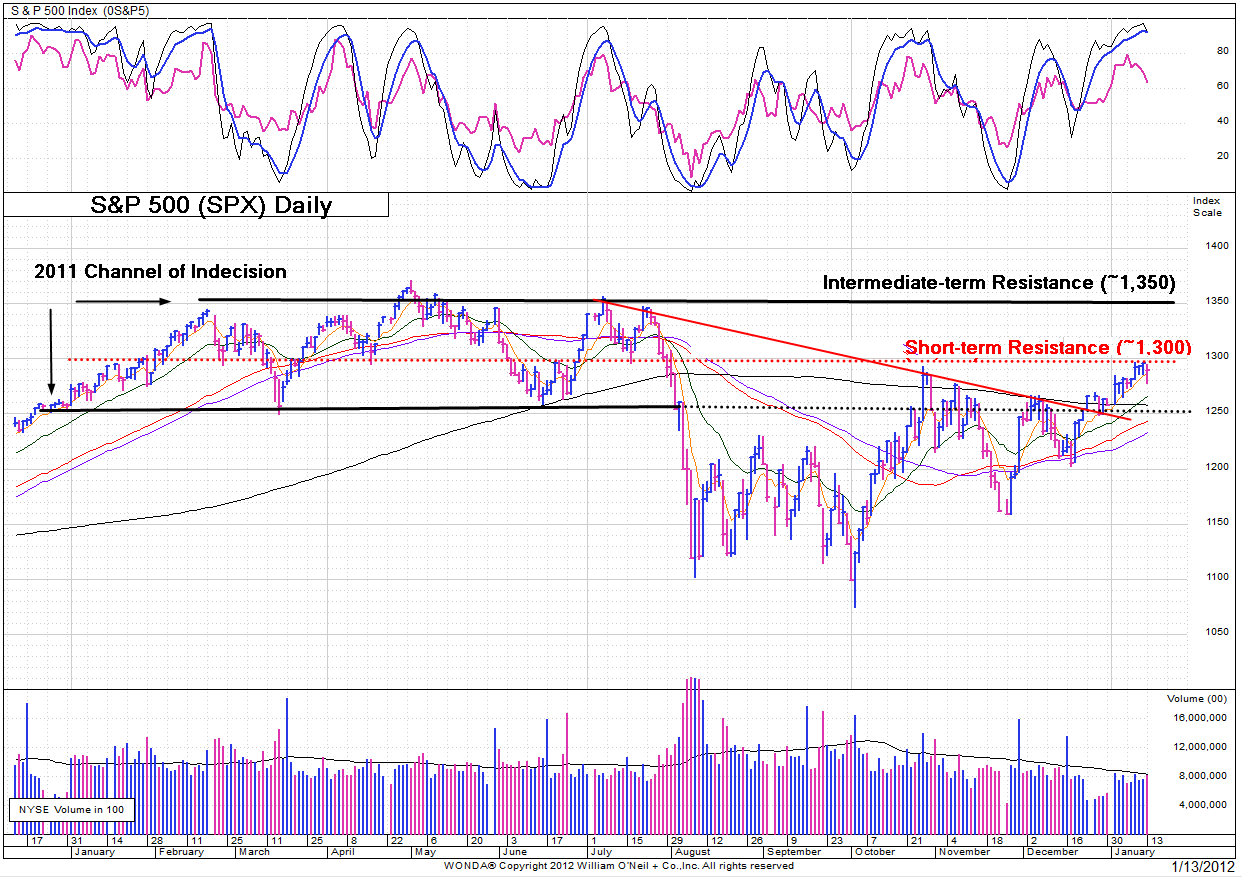 As for the downside, watch the 200-DMA. Once the market psyche has pushes above this level, especially institutions, it will most likely be supported just the same. With all the bullish action and discussion, including today's piece, be forewarned… the markets are not yet out of the woods. Just because no one is paying attention to the fire doesn't mean you can't get burned.
 
We hope this helps.
 
TAM-KAT