Introduction:
In my last Blog post, I took a look at the potential benefit of the new tax law on corporations and how those tax changes could affect your investing results.
After all, companies are going to be repatriating money from their overseas operations and that money is not going to sit idle on the sidelines.  It's going to be used by these corporations and whether you like corporate tax cuts or not, the end result is going to move this economy over the next 18-24 months in a way that you can't full imagine right now.
Whether you like tax cuts or you don't like tax cuts is irrelevant.  We can only operate on the "what is" and tax cuts are "what it is" right now.  Any complaints about tax cuts as bad policy will fall on deaf ears, here.  The more important consideration in our current situation is "What will you choose to do based on the information that you are getting?"
You have to make a choice.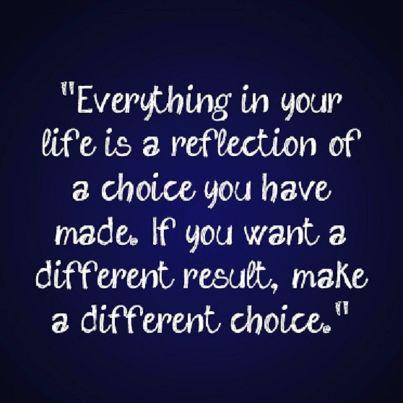 But Wait, There's More:
The second part to the new tax legislation is the change to the taxes that you and I pay on our income.  While there have been conflicting points of view as to how much the middle class is going to save or not save from the new tax legislation, there are plenty of calculators that you can find, on line, to see how the new tax law will affect you, based on your own financial situation.  
I have found that even with the kids being gone from the household, that my wife and I will enjoy lower taxes in 2018 than we will for the comparable income from 2017.
Don't want to debate the point.  Check out your own situation and "KNOW" what your taxes will look like, as opposed to saying, "I THINK" my taxes will be this or that or the other thing.  
Knowledge is power.
Greedy Corporations And Reality Check Time:
Some might call it a "publicity stunt" but there are a number of corporations that have announced that they are giving their employees bonuses, thanks to the new tax laws.
There are companies that are giving bonuses to their employees and that have also announced that they will increase wages for those same employees.
Man, don't you hate these greedy corporations?  Hogging all that money for themselves?
At the web site, Americans For Tax Reform, you can follow along with what is happening in the real world of the American economy.
Tax Cuts and Jobs Act Bonus Ticker: At least 2,000,000 Americans (and counting) will receive special bonuses from their employer thanks to tax reform.
"Just eleven days into 2018 the Tax Cuts and Jobs Act has changed the nation for the better. American companies are raising wages, paying bonuses, expanding operations and increasing 401(K) contributions. This growing list will be updated daily at www.atr.org/list" -- ATR president Grover Norquist
Let's Take A Look At Some Companies Being Generous:
AT&T (T):  Has announced a $1000 bonus for 200,000 employees and that they will increase capital spending by 1 billion dollars.
American Airlines (AA):  Has announced $1000 bonuses for 127,600 employees.
Bank of America (BAC):  $1000 bonuses to 145,000 employees.
Capital One (COF):  Will raise their base wage to $15 for all US employees.
Comcast (CMCSA):  $1000 bonuses to 100,000 employees and $50b in capital expenditures over the next 5 years.
US Bank Corp (USB):  $1000 bonuses for 60,000 employees and wage hike to $15 an hour for their base rate.  Gifting $150 million to charity.
Walmart (WMT):  Base wage increase for all hourly employees to $11; bonuses of up to $1,000; expanded maternity and parental leave; $5,000 for adoption expenses.
Waste Management (WM):  $2000 bonuses to 34,000 employees.
Wells Fargo (WFC):  Raised base salary from $13.50 to $15.00 an hour, $400 million in charitable donations this year, $100 million in capital expenditures over the next 3 years.
And that is just the beginning.
What Does It Mean?
The latest numbers on this corporate largess is just starting.  We are only 11 days into 2018 and more and more companies are going to be looking at their new tax situation, be it repatriating funds from overseas or just from the lowered corporate tax rate from a high of 35% marginal rate to the new 21% tax rate.
Again, not to beat a dead horse, but corporations are not going to sit on those tax savings, because idle money is wasted money.
When we look at the benefits to employees, the potential for larger dividend growth rates in the immediate future, the possibility of one time "special dividends paid to shareholders", and the possibilities for increased stock buy back programs, along with merger and acquisition potential one can only come to the conclusion that the stage has been set for significant growth to the economy over the next 12-24 months and perhaps beyond that.
Summary and Conclusion:
While I tend to be cautious in my investing strategy and have a bent toward finding stocks that are priced at a value to intrinsic worth, I can't help but be excited about the potential to prosper as a stock market investor, moving forward.
One of the things that I have done this year is talk to my three kids about establishing Roth IRA accounts.  Each of them are at the beginning stages of their career paths. 
My oldest daughter is a nurse and she has recently reentered the workforce after spending some time raising her children (a 4 year old and an 18 month old child.)  Her intention is to take classes to get her Physician's Assistant degree and will do so, through the University of Mississippi.
My son is in the Navy as an enlisted sailor.  He is one class away from getting his college degree, thanks to the Navy, and is currently working in the Emergency Room at Sigonella Naval Base (Sicily).  His plan is to work that job for 12-18 months, and then apply to a Physician's Assistant program, through the Navy, where he will attend college at Baylor University and take classes from the Navy at Ft. Sam Houston in San Antonio.  When he graduates, he will be commissioned as an officer and will then make the Navy a career (he is in his second hitch as a Corpsman).
My youngest daughter is a beginning elementary teacher.  She landed her first job after graduating in December.  It's a full time job and will continue into the next school year.  Her longer term plans are to get her Master's in Education with the goal of becoming a school principal.
My offer to them is to fund their Roth IRA accounts dollar for dollar, relative to how much they contribute up to $2750 on my part (that would potentially give them the maximum contribution of $5500.)  I will do this for the 5 year period of time that qualifies the Roth IRA as a "tax free" account.
They have all bought into the proposal.  So I guess you can equate my offer with some of the corporate benefits that have been announced.  While I'm not a corporation, I have been blessed by not only the new tax structure, but by being a good steward of what God has given me.
We are living in exciting times right now.  The potential can be a once in a lifetime opportunity.
It surely is shaping up to be exactly that.
-------------------------------------------------------------------------------------
If you enjoy these Blog posts, I would appreciate it if you would go to the header and "follow" me.  When you do that, you will begin to receive an e-mail to your personal e-mail (the one you logged into SA) that will let you know when a new blog post has been added.
Disclosure: I am/we are long BAC WMT T WM WFC.