There have been many articles in recent months about scary high inventories of US autos. Today the Fed released its auto inventory to sales ratio for December: 2.76.
As you can see, it's high -- but not unusually so. It's not recessionary high (it's not a leading indicator). It is, however, high enough to cause problems if the economy slows in the first half of 2016.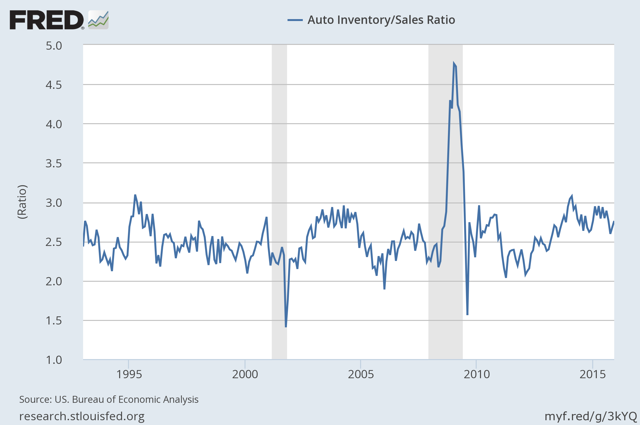 The exaggerations about auto inventories are another example of the exaggerated reporting about the weakening US economy. Do not let the perma-bears make you panic. There are many warning signs. Watch the data.
I suggest caution, and incremental risk reduction as (or if) bad news continues to come.
For More Information
See these articles at Seeking Alpha about the US economy...
Disclosure: I/we have no positions in any stocks mentioned, and no plans to initiate any positions within the next 72 hours.