The Stock Market Is Setting Up A Bullish 2021
Please Note: Blog posts are not selected, edited or screened by Seeking Alpha editors.
I know many of you have been swayed by all the bad news surrounding Covid, or whatever you view as the "important" news of the day.  But, from my perspective, this market is setting up for a major rally to take us to 4600SPX in 2021. 
I know this may sound quite ridiculous to you now, but consider how ridiculous you thought I was in in 2011 when I was calling for a top in the gold market at $1,915, with the potential to drop to the $1,000 region (for which I called even before we topped).
Then consider how ridiculous I sounded in 2011 when I was calling for the DXY to rally from 73 to 103.53 (especially when everyone was so certain it was going to crash due to QE).
Then consider how ridiculous I sounded in 2016 when I was saying we were going to 2600+ from the 1800 region into 2018. 
Then consider how ridiculous you thought I was when I called for a return to 2200SPX when we were over 3000. 
Then consider how ridiculous I sounded when I was pounding the table at 2200SPX and saying we were going to rally over 4000SPX.
Yes, I know I sound ridiculous quite often over the years.  
But, here is the thing.  My analysis methodology is quite different than most anything else you have encountered.  This is why an Elliottician has almost 60,000 followers and has become the 2nd largest service on Seeking Alpha - a fundamentally-based website.  This is also why we have developed over 6000 subscribers to our services, and almost 1000 money manager clients.
There is no question many of you are still quite skeptical.  But, then again, so is just about every single person that becomes a member to our services - right before they begin to outperform the market. 
As some examples, these members just posted these reviews in the last 24 hours alone on Seeking Alpha:
"I'm a relatively novice trader and a member of Avi's service for nearly two years now and feel compelled to tell anyone who cares to read this just how fantastic of a service Avi and his team provides. The analysis is absolutely unreal. I have followed multiple calls over the nearly two years and have back verified multiple calls and am just astonished at the accuracy. I used to spend hours and hours pouring over SA articles trying to decipher the never ending blathering of why stock A was going to up, only to find in the comments, 1000 reason why stock A was going down - an utter waste of time. Avi's analysis is ZERO bias..no book to talk, no bullshit, no spin, no ego...no manipulation or clickbait articles. Just incredibly accurate analysis to trade. so, unless you like debating endlessly with 00s of strangers why ATT is the best investment ever or the worst investment ever.... dozens of times per month...I suggest you UNLEARN what you think you know. I would like to say THANK YOU to Avi. The learning I have gain and shift in perspective is truly incredible!" (corona with lyme)

"I must warn you that this review is being written by a person that just enjoyed their best two day return in a nearly 30 year investing history. BEST EVER. I turned to Seeking Alpha about 10 years ago to get news, stock insights and maybe find a service that would provide portfolio advice. I guess this is probably a typical story. A couple of years ago I started watching posts from Sentiment Speaks and noticed a different approach to things, so I began tracking performance which seemed to be superior to the others I was reading and following. Results are why we are all here, I think. I joined The Market Pinball Wizard last year to find out how in the world this team could be so right, so often, and with so much advance notice to allow time for investors to act ahead of the herd. What I found is mind blowing and counter to everything you read and hear elsewhere. It takes time to clear your head of existing beliefs and learn a new language of investing terms. I have seen many people quit TMPW because they are too stubborn or unwilling to invest in themselves by spending the time to become more educated in the approach. The regular members here are generous with their thoughts and current stock ideas. It is a diverse and global group of caring, generous people that combine with Avi and his team to make TMPW a great place to be. Those willing to work hard see their investments grow rapidly and consistently. Avi and his team work seemingly around the clock to provide the most awesome service available. With their help in 2020, I avoided the troubles in Q1 and made a killing since. Stocks, gold, silver and oil were good to me all year thanks to the guidance received here. 2020 was my BEST EVER. As Avi often posts, this is not for everyone. Just those who want to maximize their returns while becoming better investors (and developing as a person at the same time). How do I rate TMPW? BEST EVER! Thanks to Avi, Mike, Zac, Garrett, Jason and everyone at EWT as well for your dedication to us. My best investing move ever was finding you and your service. I urge others to make the same move as I fully expect 2021 to be the BEST EVER."  (bigdmetalman)

"Not only do the EWT and TMPW services provide excellent individual stock set-ups through its StockWaves service, the accurate reading of market moves and future direction is amazing. This is the one aspect of my investing that I could never crack, where is the market going and how should I allocate my funds. I have missed so many opportunities since I retired in 2014 because of indecision and the fear of being wrong. Now, I don't even give it much thought after reading Avi's updates and watching the numerous videos his folks produce. Their accuracy is amazing and my confidence is sky high and my results since joining in October 2020 have been amazing. This is truly the only service an investor needs to understand the markets and profit from them. " (jkthomas56)
So, why not join us for a free trial and see if we can help you see the market more clearly than you ever have in your investing career.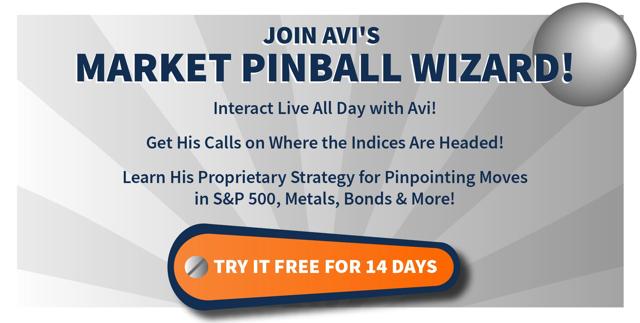 "Avi's service is a game changer! (ckmjr01)
"Join it. I did and never looked back. Avi's skill is impressive and a bit scary..." (rwgus)
"I see the best quants, strategists and technicians the Street has, and you and your group are amongst the absolute best. My trading desk is floored at turning levels you are able to provide." (Slu)
"I have made more money in a few months than I ever did trading other ideas!!" (billyb12)
"The accuracy is uncanny." (Steveandzoom)
"Avi, you are the best strategist that I follow and you have made more prescient calls than anyone on the street. I currently subscribe to your service and am very pleased. I have been a licensed financial advisor for over a decade and worked at a number of Fortune 500 companies in my career, including usbank, Morgan Stanley, Russell investment and now am a director and lincoln financial and i can tell you that none of the so called experts have virtually an ability to determine market direction. With you insight, i have made a killing and am basing my strategies around your advice. Keep up the good work and ignore the naysayers who are missing out on your sage advice!" (BlueChipInvesting)
CLICK HERE FOR A FREE TRIAL.
Seeking Alpha's Disclosure: Past performance is no guarantee of future results. No recommendation or advice is being given as to whether any investment is suitable for a particular investor. Any views or opinions expressed above may not reflect those of Seeking Alpha as a whole. Seeking Alpha is not a licensed securities dealer, broker or US investment adviser or investment bank. Our analysts are third party authors that include both professional investors and individual investors who may not be licensed or certified by any institute or regulatory body.