While we have been calling almost every twist and turn in the market this year, my public analysis last week was clearly off.  
I always note that there is just no way I can be perfect with my analysis, but our members have noted that we are 70%+ in accuracy.  And even though we have thus far exceeded that this year, last week was clearly a miss in my mind in the smaller degree.
Yet, the larger degree remains a bullish market with targets of 4400 and then 4600SPX later this year.
I will be out in religious observance of the Shavuot holiday early in the coming week, so I will not be doing any public articles.  Also, the week after I will be off on vacation, so there will be no public articles that week either.
If you would like my analysis during that time, feel free to join us for a free trial at The Market Pinball Wizard, as I will still be posting my weekend analysis, as well as analysis during the week. 
THE #1 SERVICE FOR MARKET & METALS DIRECTION!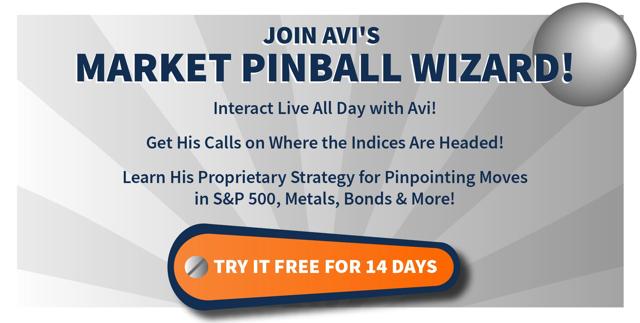 "TMPW is the best investment I have made so far in my life" (heythereyo)
"This site has literally changed my/our family's life" (megatronus)
"MPBW is just beastly. These guys are just unbelievable" (dsleister)
"I was close to giving up mid/end of march, couldn't read where the market was going. Then I joined MPW...it's changed my entire psychology on the market" (spapas00)
"Avi, using your service feels like cheating on the exam." (OhBeWon)
"In about twenty years learning in the markets the most gifted, talented person in the world, regarding markets analysis, i've encountered is Avi Gilburt." (FALLACY_NAVIGATOR)
"I know I fought this.. but damn it works . . . My accounts are killing it.. returns I did not think possible." (Bigdaddytuna)
"I am very impressed by one technical Elliott Wave analyst – Avi Gilburt" (Willem Middelkoop, Founder-Commodity Discovery Fund)
"I manage about $100m, been in the business for about 28 years. . . it seems for every dollar I spend here, I make about 10,000%" (misterk)