Today is 12-12. Or as Chinese would call it, shuang shier. I know: What????
It's the twelfth day of the twelfth month. And you know what that means. That's right - another numbers-based shopping "holiday" brought to you by Jack Ma and Alibaba Group. You know - that Chinese company you never heard of three months ago but then had the biggest IPO ever in the history of the world.
Maybe you feel a little bit like this: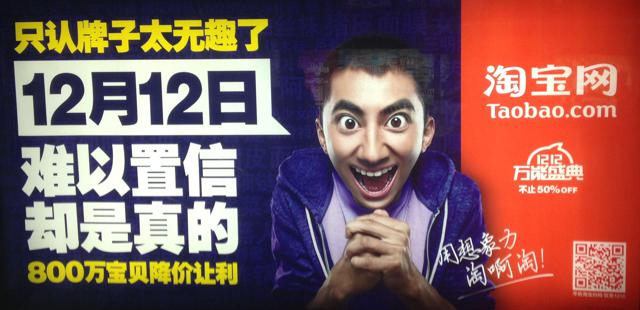 After all, it has been a whole month and a day since the last time you could get huge discounts on the items you buy online. Aren't you ready to treat yourself to something nice... again?
It seems like Chinese netizens will buy anything if you tell them it's on sale:
"Did you say discount? Where? I want to buy it!"
Five minutes later...
"I got it! I bought it with a discount! Now what is it exactly that I bought?"
Long queues were observed all over my home base of Shanghai today throughout this newly minted shopping "holiday" and I still have yet to hear about it in the media.
I doubt the total turnover will exceed the $9.3 billion brought in on Double 11, but still... if Jack Ma can demonstrate the capacity to literally invent massive shopping events out of thin air, the growth runway on this stock just got a lot longer.
Disclosure: The author is long BABA.