The Apple A7 and A8 64-bit processors were hailed by many as the holy grail of computing, putting desktop power on a handheld. SA author Mark Hibben was in the vanguard of Apple fans extolling the progress Apple was making with its in-house tweaks of ARM Holdings (NASDAQ:ARMH) technology, publishing an article declaring that Apple has won the smartphone wars based on its next processor advance using Samsung's 14nm process technology. I was curious at the time of Hibben's well-written article why Hibben thought Apple could sustain a lead using ARMH and Samsung technology with little of its own value added, let alone declare victory in its war with the world's largest smartphone company. Claiming victory against an opponent on whom one depends for process technology seemed a stretch to me then.
As events unfolded and Samsung introduced its Galaxy S6 it became pretty clear that it is Samsung, not Apple, who has the lead in mobile processors, with its 64-bit octacore Exynos processor now powering the S6. There are many measures of processor power but a useful and popular one is the Antutu score. The S6 processor clocks in at about 70,000 on Antutu. That compares to an Antutu score of around 48,000 for the iPhone, somewhat similar to the performance of the mid-tier Samsung Alpha with its Qualcomm processor.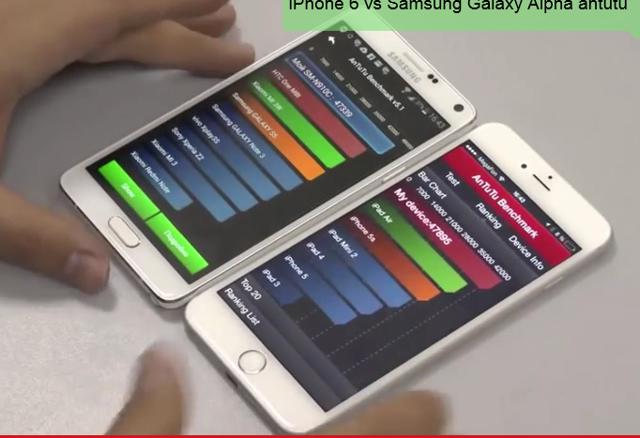 Source: Techno Phone 2014
No doubt the Apple A9 expected this fall will advance Apple's processor performance to another level, but the declaration that Apple had won the smartphone war based on processor performance was more than premature - it was silly.
Disclosure: The author is short AAPL.