According to weekly data from EIA, production is declining by 2% YoY. It was exactly my forecast for July production in the article "What is the future of Natural Gas price?".

While December contract has climbed above $3/mcf, the futures curve is still too low comparing to my estimations.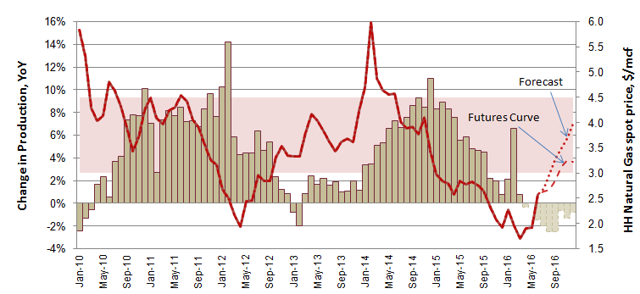 (source: EIA, Bloomberg, My expectations)
Natural gas future for August delivery looks like it has found its support level within the trading range and now on its way above $3/mcf. Last trade day for the contract is July 27. Hence, it might be not enough time to achieve the target. However, it shows that the price $3.2/mcf for December delivery is surely too low.

(source: Bloomberg)
This week EIA provided us with daily data for Appalachian production in 2016. It has got a big drop in volumes recently (about 1 Bcf/d or 4,5%).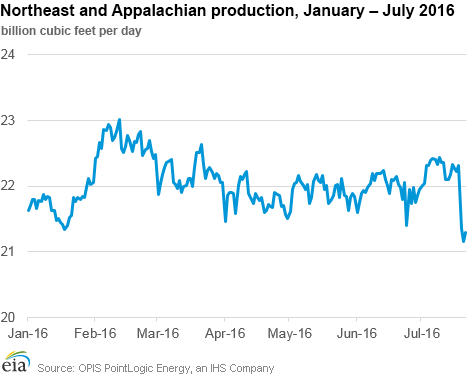 Disclosure: I/we have no positions in any stocks mentioned, and no plans to initiate any positions within the next 72 hours.