Cloudera-Why I'm a Raging Bull
Like Raging Bull, the life story of Jack LaMotta, just when you think Cloudera has been knocked down for the final count, it will get back up again. What the Street missed is what has made me a lot of money over the years.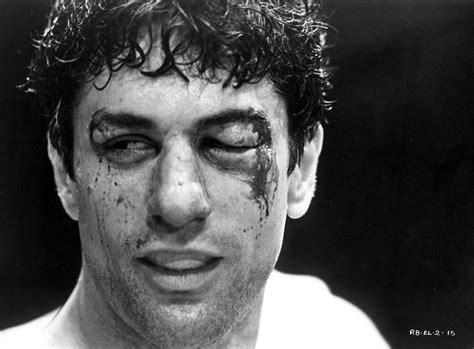 I love out of favor stocks with a path to success. The prime example is WWE on which I've written 14 articles from September 2014 to November 2017. Here's the last one from November of 2017 (WWE: The Best Is Yet To Come). This is the first article I've written on a stock other than WWE in over 4 years.
In this case, just as the WWE Network was starting up and because of a disappointing contract with NBC Universal, the stock tanked going from a high of $34 to a low of $8.66/share. I originally got in at about $13/share as it only got on my radar about the time it was in the $12/share range. What was missing from most of the analyst opinions was that the sacrifice of the old model, Pay Per View, was that a new path was being blazed by Netflix with its streaming. Being second in line and much smaller was an advantage WWE management has used to take it where it is today. After a few stumbles in over promising, management finally got it right. Lesson learned was although a profitable line of business was being sacrificed for replaced by an unproven model there was enough foresight to see the wave of the future. Now as of this writing WWE is over $40/share.
Cloudera's management's presentation on Cloud Investor and Financial Analyst Day, April 12th, just days after the earnings release, gave a detailed explanation as to the Company's new strategy. As earnings were released on April 3rd and the stock plunged from $22.24/share to $13.71/share (down 38.4%), the attempt on April 12th was 'a day late and a dollar short'. The Street already interpreted Cloudera's new focus as a failure. I'm appreciative of this as I took a large portion in the stock at an average cost basis of $13.28/share.
I've been at the stage of investing in a company that's missed it's mark many times. Not only with WWE, a company called 8X8 (NASDAQ:EGHT) was also at an inflection point where it was transitioning in 2008-2009 from a consumer-based VoIP model to one oriented to commercial businesses. I originally bought at .45/share and sold most at just about $10/share years later. The model has changed significantly over the years as now 8X8 is firmly entrenched in the business cloud communications industry engaging in the development and use of internet protocol voice, video and data communication technology. The point is that if the original business model is flawed changes must be made to it to gain the traction needed so the financial equation changes where revenues exceed costs.
Based on the Pareto Principle, also known as the 80/20 rule, where 80% of your sales come from 20% of your clients, a focused strategy on the 20% where you're most profit comes from seems the most logical choice. As such when the Company announced that due to a change in sales strategy growth will decline from 42% to 20% the stock collapsed.
In Cloudera's case, management's decision to modify its sales strategy of 'land and expand' to one of targeted growth geared to the high-end revenue generators is prudent. Management saw that the 'expand' part required more of a capital outlay than originally believed. As such the smaller customer would have to grow into a larger one for the new acquisition to be accretive to Cloudera's bottom line. The time line was just not there.
Although top line numbers were lowered including growth and revenue, the focus in the past was not on profitability and the core segment that generates the most profit, Phase 5 customers. With this new emphasis to the Global 8000 businesses Cloudera hopes paying more attention to businesses that generate large revenues and target its sales force on that segment.
With these changes Cloudera just announced the formation of 3 business units breaking it down to machine learning, analytics and cloud. Much like when I was a CFP® there are 6 steps in any financial process:
Determine your current financial situation.
Develop financial goals.
Identify alternative courses of action.
Evaluate alternatives.
Create and implement an action plan.
Reevaluate and revise the plan as needed.
Belief it or not Cloudera management is in stage 5. It will take 2-3 quarters to effectively evaluate changes made in the model. The concerns going forward with Cloudera are now being addressed as with a focused strategy cash burn should be significantly reduced. There could possibly be another stock offering, but it's difficult to predict at this stage of the Company.
There are other examples of companies pivoting from failing models to success. 800razors.com initially started in 2013 to take on the big national brands by offering razors online at better prices than in stores. But as the big players started dropping their prices, management decided to expand the product offerings to a more complete line of products. Phil Masiello, founder of the company, said, 'if you conceptualize a model that cannot change along with the changing world, you need to rethink your model'.
Albert Einstein once said, 'that is you keep doing what you have always done, you be what you have been'.
Now the numbers that stood out in my mind. The Company went public on April 17, 2017 at $17.80/share. Prior to the public offering Intel Corp acquired 18.4% of Cloudera in May of 2014 at a price of $30.84/share. I'm focused on the price of the stock prior to the most recent earnings release on April 4th of $22.24. The next day after earnings release the stock closed at $13.71/share. It's always difficult to predict the bottom of any stock, but I felt extremely comfortable buying in at an average cost basis of $13.28/share.
Warren Buffett once said, 'be fearful when others are greedy and greedy when others are fearful'. It's still early in the ballgame with Cloudera, but like my initial investment in WWE, I believe the Best is Yet to Come.
Disclosure: I am/we are long CLDR.