I've been watching Hyperdynamics Corp. (HDY) for about six months now.  (I wish I would have found it earlier!)  After a breakthrough (out of the $1.00 range) in September of 2010 its price reached $4.00 in just under four months (December, 2010).  Since then it has been using this $4.00 price point as a resistance floor.  (See blue line below)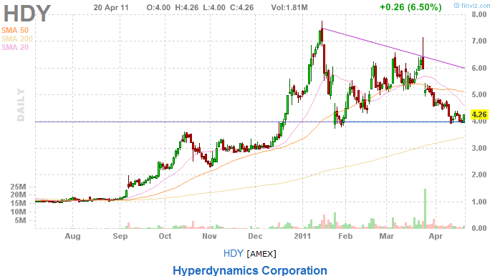 As you can see it has bounced off of this floor a couple times and has been refusing to fall beneath it.  So?... 

So now it's trading very near its floor and if it bounces again this stock could offer some very nice gains.  But will it bounce?  Let's take a look at the technical indicators: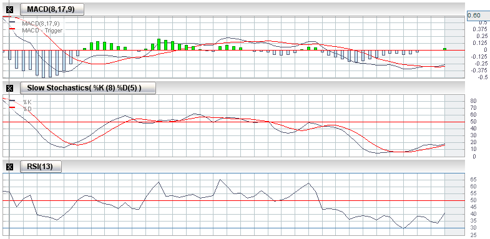 They're not as clear as I usually like to see with my value recommendations but they certainly don't look bad.  We shall see.  Any thoughts?