The SECOND EDITION has more examples and insights !
It has grown from 146 to 206 pages. This edition has more Berkshire business examples added into the four core chapters. I took some of the examples from my book MOATS and edited in key businesses. Then, I explained how each is tied into the four main themes. Along the way, I tried to add in bits of how my thinking about these areas has evolved in the past five years. For example, five years ago, I did not realize the "competitive potency" of retained earnings in building up a business' moat. And, businesses having 40% gross margins, 30% operating margins, and 20% net margins, may have sustainable competitive advantages.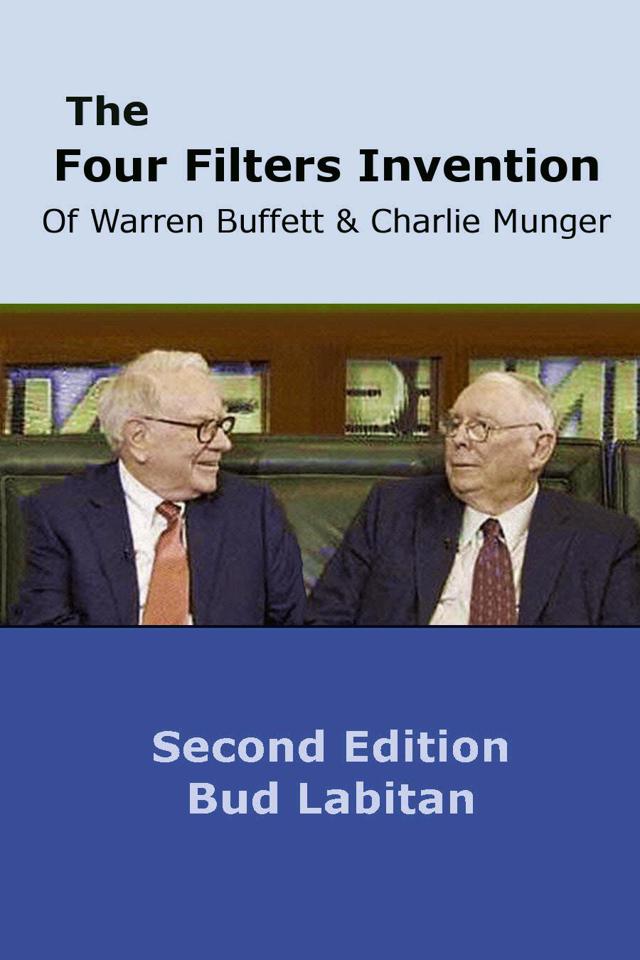 www.lulu.com/shop/bud-labitan/the-four-f...
"The Four Filters Invention of Warren Buffett and Charlie Munger" examines each of the steps they perform in framing and making an investment decision. The author believes that Buffett and Munger expanded the field of "Behavioral Finance" by using this thoughtful and effective process. The genius of Buffett and Munger's four filters process was to capture all the important stakeholders in their decision making. Imagine... Products, Enduring Customers, Managers, and Margin-of-Safety... all in one mixed "qual + quant" formula.
This second edition contains additional examples in this amazing process. This edition also contains the author's look into their 1988 valuation of Coca-Cola. Each chapter has additional specific examples. The author also discusses additional insights he has learned in the past five years since the first edition was released.
Disclosure: I am long BRK.A, BRK.B.
Additional disclosure: I am the author of several books on decision framing in value investing related to Buffett, Munger, and Berkshire Hathaway businesses.