Original Status of Model and Market (15/09/2015)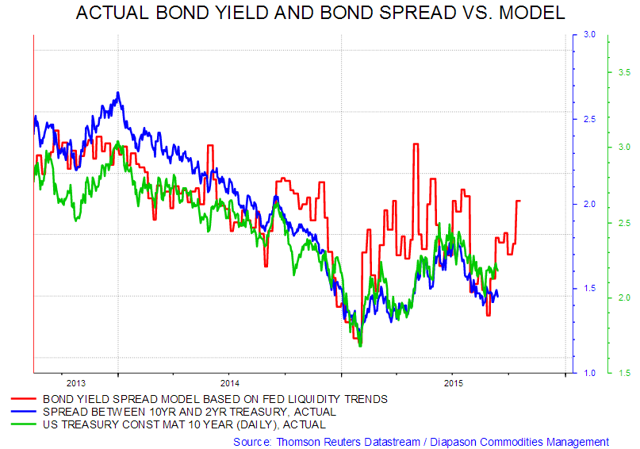 Current Status of Model and Market (14/01/2016):
Click on link to update chart.
product.datastream.com/DSCharting/gatewa...
Model's Follow-through Forecast: Long Treasury yields will continue to decline until at least early March 2016, with brief countermoves to the upside.
Investment implications: Risk-off mode continues
Disclosure: I/we have no positions in any stocks mentioned, and no plans to initiate any positions within the next 72 hours.