Update_Tracking the US Dollar and Its Modeled Impact on Gold, Silver and Commos
Primary view: US Dollar falls one last time to new low, then rise sharply till mid-June
As US Dollar weakens, commos should continue to strengthen until 1st-2nd week of May.
Note the lagged impact of the inverted USD (c. 8 trading days) on the commo prices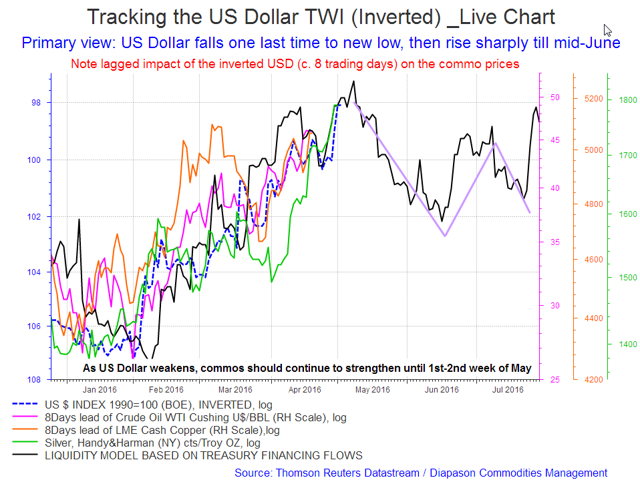 This is a live chart. Click on the link below to get an updated chart.
product.datastream.com/dscharting/gatewa...
Disclosure: I/we have no positions in any stocks mentioned, and no plans to initiate any positions within the next 72 hours.