Tracking The S&P 500 Index Vs Gold And Silver Vs GDX Miners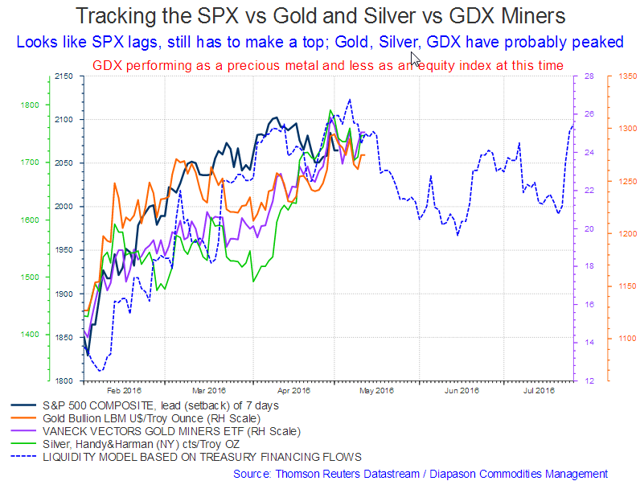 It looks like SPX lags behind by a week, and may still make a new high.
Gold, Silver GDX will likely continue to trade higher over the next few days, but have probably peaked already.
This is a live chart. Click on the link below to get an updated chart.
product.datastream.com/dscharting/gatewa...
Disclosure: I/we have no positions in any stocks mentioned, and no plans to initiate any positions within the next 72 hours.