The long-dated oil term spreads tend to lead short-dated spreads and price
The long-dateds are at times 8 to 10 days ahead of the turning points in price and short-dated spreads
Sept. 21: The short-dated spreads (C1-C3) collapsed over the past two days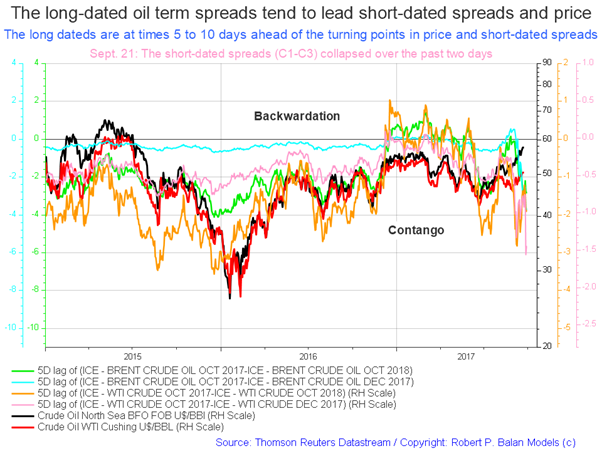 The crack spread narrowed massively, and the prices of oil products are collapsing . . . . . . How long can the price of crude oil rise in this environment?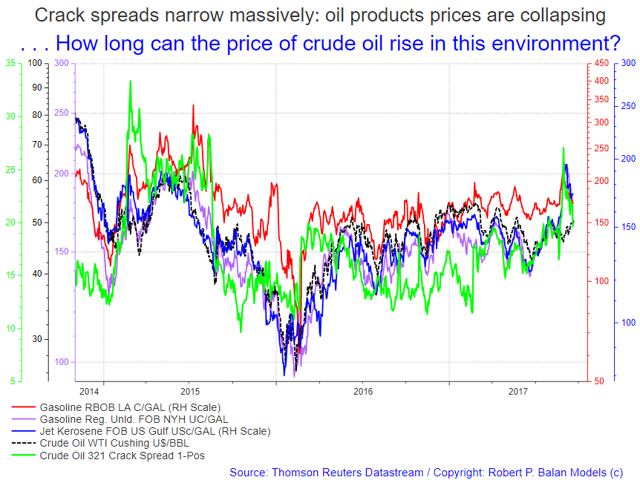 OPEC, KSA oil output have started to rise -- the jig is up when Russia gushes as well
Global and US oil (shale) production are to rise sharply for the rest of the year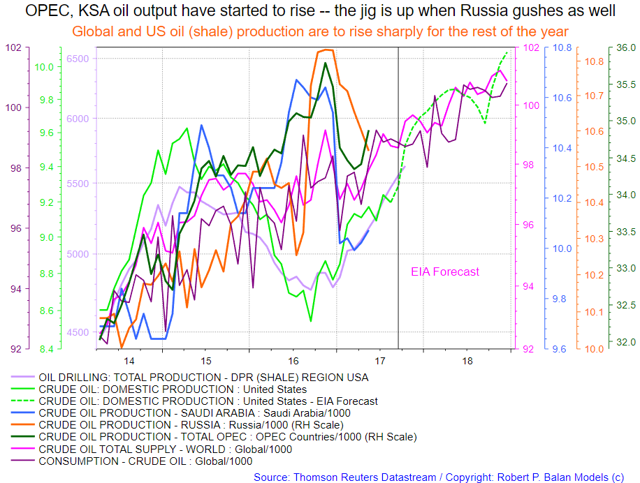 With the sharp rise in US yields, US Dollar, Gasoline and Gold collapse . . .
. . . how much longer can Oil prices remain resilient?