Means of committing franchise fraud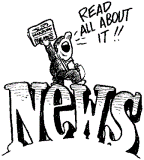 Franchisors that practice franchise fraud will attempt to pressure a franchisee leaving the franchise system sign a non-disclosure agreement, confidentiality agreement, or a gag order.

The gag order allows franchise misrepresentation by preventing prospective new franchisees learning important details about the churning franchise. Unfortunately, the Federal Trade Commission Rule and the State Franchise Disclosure Documents that govern the sale of franchises appear to enable franchisors to withhold negative facts concerning the performance of the franchised business plan from new buyers of franchises and to disclaim that the franchisors have promised anything in the way of success and profits in the written disclosure document and the binding, and generally non-negotiated, franchise agreement. The sellers of franchised business plans, the franchisors, themselves, appear to have no obligation under current rules and regulations to disclose negative system UNIT performance statistics to new buyers of the franchised business plans who then unknowingly purchase franchises that have demonstrated low or no profitability and high failure rates of "founding" franchisees.
Uniquely, franchisors, themselves, under the FTC Rule and the State Franchise Disclosure Documents appear not to have to disclose system UNIT Performance Statistics in their possession to new buyers, and new buyers of franchises must do their due diligence with current and ex-franchisees. It should be noted that current and ex-franchisees of systems have no duty under the law to disclose information about their businesses to prospective franchisees.
In the 2007 Franchise Rule, in the Federal Register from pages 15505 to 15506, comments from former franchisees were listed concerning confidentiality agreements:
"commenters complained that the use of confidentiality clauses is widespread,622 and several commenters urged the Commission to ban the use of confidentiality clauses as a deceptive or unfair trade practice. Other opponents of confidentiality clauses—including state regulators and some franchisors—asserted that such provisions inhibit prospective franchisees from learning the truth as they conduct their due diligence investigation of a franchise offer."
"one franchisee representative, contended that the harm flowing from confidentiality provisions goes beyond individual franchise sales, noting that such provisions intimidate franchisees into not testifying before legislative committees and public agencies, such as the Federal Trade Commission."
"[T]he gag order . . . prohibits me from being able to answer questions, you know, and give cautionary remarks to other people who might be considering the franchise that I was with."
"''the use of gag orders is almost 100 percent in some franchise systems."
"Three franchisees— Raymond Buckley, Roger C. Haines, and David E. Myklebust—believed that they were kept in the dark about the failure of their franchisor's system due to confidentiality clauses imposed on current and former franchisees."
"confidentiality clauses "typically release the franchisor from legal liability and bar the franchisee (under threat of legal action) from making any oral or written statements about the franchise system or their experience with the franchised business. The purpose of such clauses is to shut down any negative public comment about the franchise system."
"franchisee, related: "I had spoken to some of the franchisees that had left the system. I now feel certain that they painted a picture that was not close to being the truth based on the gag order that [the franchisor] imposed. Had I gotten the truth from these people, my decision certainly would have been different. Every franchisee leaving the system has had a gag order placed on them, making it impossible for current and future franchisees to get the facts."
By having former franchisees under a gag order, franchisors that practice business franchise fraud or franchise churning "inhibit prospective franchisees from learning the truth about the franchising opportunity as they conduct their due diligence investigation of a franchise offer."