Fall of the Soviet Union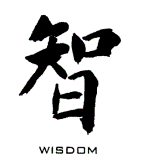 The real breakthrough for
criminal organizations
began when in 1988 Soviet Union legalised private entrepreneurship, allowing free trade. However the new law, said nothing about regulations and security of market economy. As crude markets started forming, the most notorious being the Rizhsky market next to the Rizhsky Railway Station in Moscow, former street hooligans, notably the
Lyubery
, turned to
racket
. As the
Soviet Union
headed for its collapse, so too did the economy and resulted in a social decay. Desperate for money, many former government workers turned to crime, others joined the former Soviet citizens who moved overseas, and the Russian Mafia became a natural extension of this trend. Former
KGB
agents, sportsmen and veterans of the
Afghan
and
First
and
Second Chechen Wars
, now finding themselves out-of-work but with experience in areas which could prove useful in crime, joined the increasing crime wave.
[

6

]
Widespread corruption, poverty and distrust of authorities only contributed to the rise of
organized crime
.
Contract killings
,
bombings
and
kidnappings
reached an all-time high with many gangland murders taking place, a substantial number remaining unsolved. By the mid-1990s it was believed that the
Jewish
born "Don"
Semion Mogilevich
had become the "boss of all bosses" and "one of the most dangerous men in the world" of most Russian Mafia syndicates in the world.
[

7

]
[

8

]
[

9

]
By 1993 almost all banks in Russia were owned by the mafia, and 80% of businesses were paying
protection money
. In that year, 1400 people were murdered in
Moscow
, crime members killed businessmen who would not pay money to them, also reporters, politicians, bank owners and other opposed to them. The new criminal class of Russia took on a more Westernized and
businesslike approach to organized crime
as the more
code-of-honor
based
Vory
faded into
extinction