GM
->it started an intermediate down trend move in January and now we are in the second leg of up retracement
->following the Weiss wave we can see, even i don't have the indicator yet, the up move happens on lower volume then down moves. indicates mostly just short covering rallies and not necessary smart money which get long.
->Friday we closed on no demand, which adds to the bearish view.
->we need to consider though we are inside of last month value area and we found acceptance back above VAL implying a good probability now to test VAH. Friday we overlapped the value area higher, thing which could mean this up retracement could continue a little more.
->a debit spread it would be more appropriate considering the low volatility but depends on overall portfolio and how buying time decay affects it. to have probability on your side you need to consider that 1 standard deviation move on April expiration is 2.13$...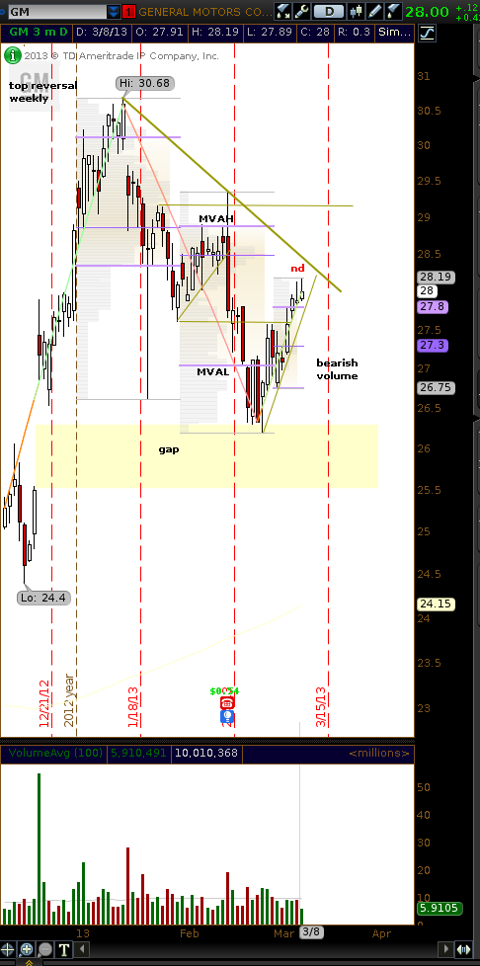 NFLX
->after we approached we had some profit taking and the stock started an horizontal move.
->a good retracement is indicated but every time we got near by 176$(MVAL) we found buyers.
->considering the decent IV we have one could open some type of credit put spread with the short strike or one of it at 176 and try to get not so much delta exposure...