AMZN
->it went below 2013 demand area and the buyers reaction amplitude was minimum. Friday we saw some decent up move reaction with unchanged value and lower POC but i think is mostly correlated with the s&p 500 move. the point now is to see the reaction at 'ice' if it move above or below on low volume it's time to find a bearish strategy, if it moves on high volume and maybe followed by a down day on low volume (test) then it's time to find a bullish approach.
->~30% implied volatility it's above historical and of course above VIX, so a credit type of spread could work. considering the high volume areas that this symbol has the tendency to make maybe a calendar spread it could be an interesting idea but keep in mind that the expected move for April expiration is ~16$.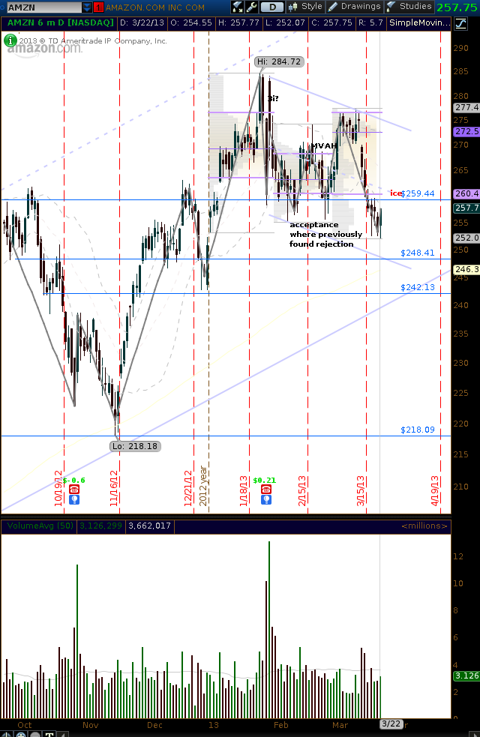 BA
->it could be set for a retracement, we had a ND on Friday and the news are not the best. watch it closely.
BIDU
->approximately the same view as in AMZN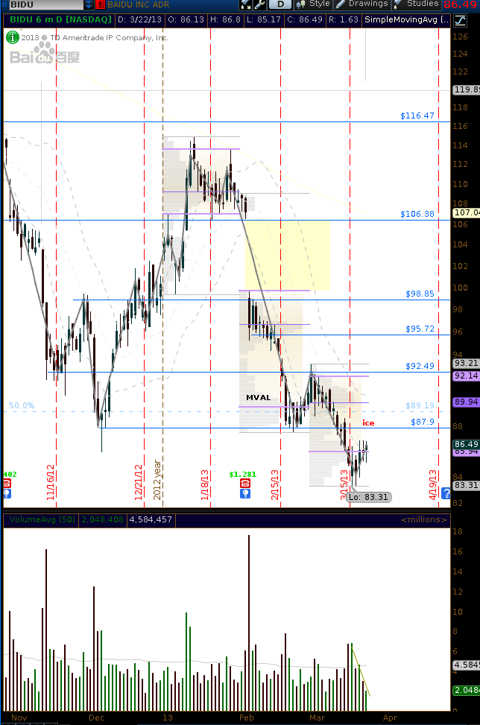 FB
->approached a demand area with poor reaction of the buyers.
GOOG
->last week we saw a very poor reaction of buyers above the demand area and correlated with the 2 weeks ago retracement. not clear enough for me yet to make up my mind but watch it closely next week.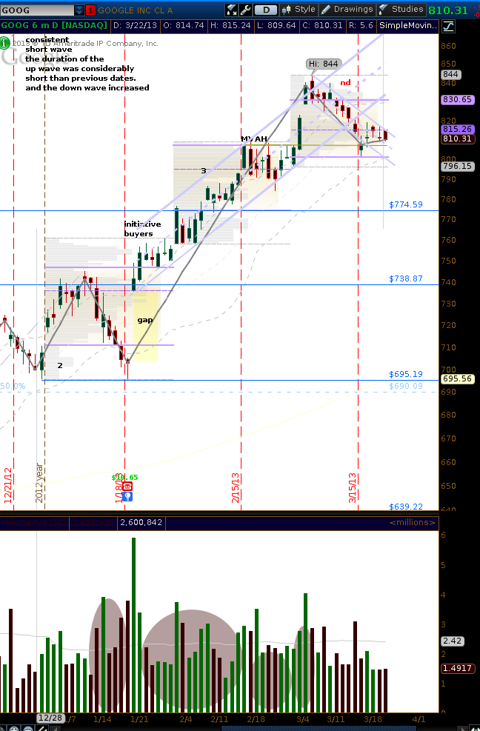 NFLX
->weekly chart looks pretty weak now...
CORN