FB
->on 27th we found some buyers at previous demand area but based on Auction Market Theory principles the profile for that day resembled with P letter reflecting a potential short covering rally instead of new buyers. on 28th we had a sell off and the POC moved lower and closed the day on the low, making a poor low(meaning we need to revisit the area).
MCD
->failed to close the gap and now retest the highs, I'm not sure though if we really have new buyers or just some capitulation off the sellers who thought it's a good idea to sell the gap. so we have some potential short covering rally and some kind of test on weekly chart. could we see some rally?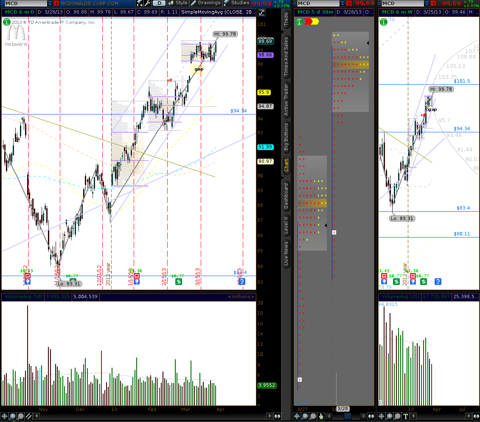 MSFT
->this could be the start of a new rally, we have on Thursday a healthy move with high volume and high value ? since November last year we have 2 overlapping high value areas which means we have allot of auctions rotations and now market decided to go look for acceptance higher which if is accepted could have a high amplitude move. i would love to see a down day on low volume(test) and after i would initiate a long strategy when we retouch the high of the test day.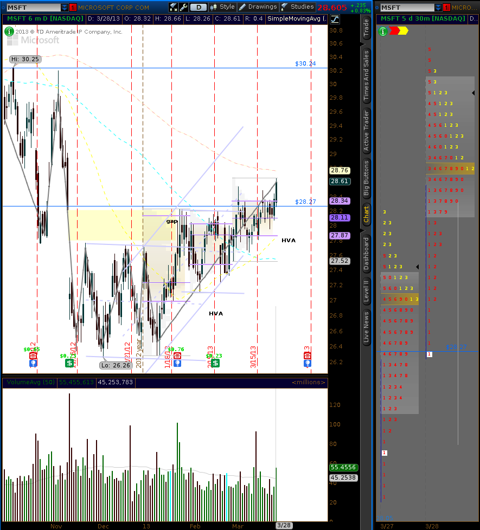 NFLX
->i'm still bearish and could have a better entry now. if you check my previous posts you will see what i mean...