FDX
->this week revealed that the sellers still have the power over buyers and even though we still have some hidden buyers in the down move after the earnings gap it seems we are not quite there yet. the initiative sellers stepped in after we got in last month VAL and now the next target is 94$ area.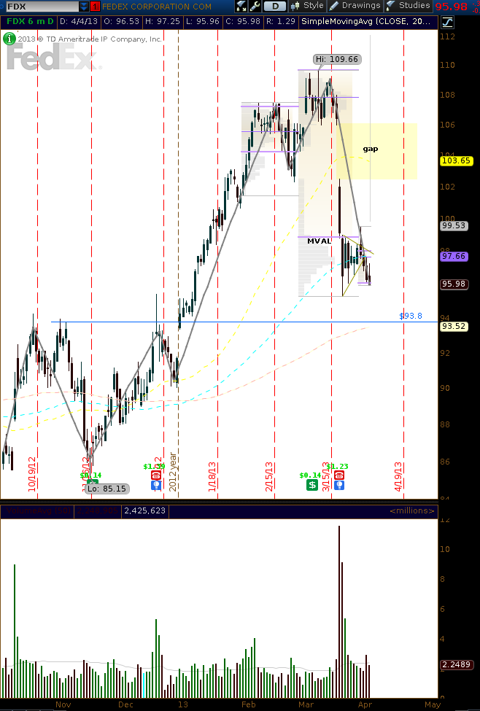 HPQ
->we made a gap on Tuesday and till now we failed to close it, having auction rotations acceptance in a previous supply area. if we fail to close the gap and go below this week i will look for a bearish strategy to get involved.
LNKD
->it seems like we have a distribution in this case considering Wyckoff logic and i looked today for a up day on low volume with the close somewhere off high, instead we got wide spread and high volume which could imply strength and responsive buyers once we auctioned below last month value.
either way could be a good opportunity to step in and use a credit spread, considering the IV=~43%
NFLX-confirmed my bearish view and now the above principle could apply...
X-the US steel had a bad time this week but if you watch the volume you can see is much higher then usual volume from last months and Wednesday we had high volume with the close off low followed by a up close next day, this implies hidden buyers and of course potential strength. a down day next week on low volume followed by a up day with close above this test is the prefect recipe for a strong up move.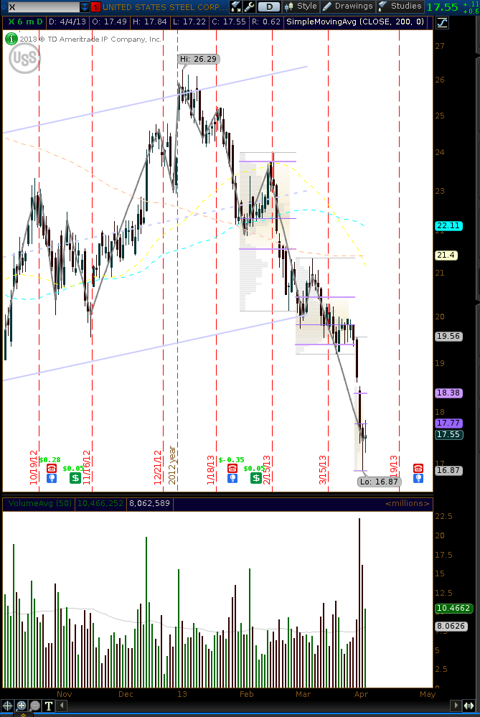 CORN-it somehow similar with X with one exception, yesterday closed below the test day but on very low volume though. i think some auction rotation in this area will follow next week but if the things stay the same i favor an up move.
FXI-is at long term demand area and shwos some strength, watch it closely.