FREE Daily Stock Alerts From Stock-PR.com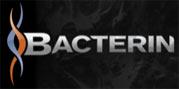 BONE, Bacterin International Holdings, Inc.
** BONE reported the closing of a $25 million non-dilutive financing with an affiliate of OrbiMed Advisors LLC.
The financing will enable BONE to execute its growth strategy through anticipated profitability.
Under the terms of the agreement, BONE initially received $20 million and has the ability to draw down an additional $5 million based upon the achievement of mutually agreed upon revenue objectives prior to December 31, 2013. BONE received net proceeds of approximately $10 million after repayment of existing indebtedness as well as other transaction related fees and expenses.
Net proceeds will be used BONE for general working capital purposes. No equity securities or warrants were issued as part of the transaction.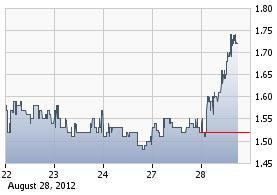 BONE develops, manufactures and markets biologics products to domestic and international markets. BONE's proprietary methods optimize the growth factors in human allografts to create the ideal stem cell scaffold to promote bone, subchondral repair and dermal growth.
More about BONE at www.bacterin.com.
*************

GBDC, Golub Capital BDC, Inc.
** GBDC was downgraded from Buy to Hold by Brokerage Firm Stifel Nicolaus.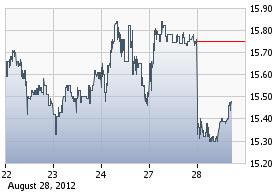 GBDC principally invests in senior secured, one stop, mezzanine and second lien loans of middle-market companies that are, in most cases, sponsored by private equity investors.
More about GBDC at www.golubcapitalbdc.com
*************

A wide variety of Internet marketing strategies could be used to advertise and increase sales. It includes SEO, email marketing, press releases, and now – video marketing.

Crown Equity Holdings Inc., (OTCPK:CRWE) recenly launched CRWE Tube, www.crwetube.com, a video sharing site that allows billions of people around the world to upload, watch and share original videos.
Restricting your marketing to just written text vastly limits your audience; video marketing should be seen as another mode of online communication to reach potential customers.
CRWE offers advertising branding and marketing services as a worldwide online multi-media publisher with its digital network of websites and focuses on the distribution of information for the purpose of bringing together a targeted audience and the advertisers that want to reach them.
CRWE's advertising services cover and connect a range of marketing specialties, as well as provide search engine optimization for clients interested in online media awareness.
More about CRWE at www.crownequityholdings.com.
**************************************************************
THIS IS NOT A RECOMMENDATION TO BUY OR SELL ANY SECURITY!
Disclaimer: Never invest in any stock featured on our site or emails unless you can afford to lose your entire investment. Stock-PR.com publisher and its affiliates and contractors are not registered investment advisers or broker/dealers. Our disclaimer is to be read and fully understood before using our site, reading our newsletter or joining our email list. Release of Liability: Through use of this website viewing or using, you agree to hold Stock-PR.com report and Crown Equity Holdings Inc. CRWE, its operators, shareholders, employees and/or contractors harmless and to completely release them from any and all liability due to any and all loss (monetary or otherwise), damages (monetary or otherwise) that you may occur. (Read more at http://stock-pr.com/disclaimer).Crown Equity Holdings Inc. (OTCPK:CRWE) is a media-advertisement and newswire company. Crown Equity Holdings Inc. (OTCPK:CRWE), in some cases, provides media advertising and public awareness for both public and private companies, as well as disseminating news. As such, in some cases, when Crown Equity Holdings Inc. (OTCPK:CRWE) advertises for a particular client, Crown Equity Holdings Inc. (OTCPK:CRWE) charges an advertising fee which it must disclose under 17B. The fee may be in cash, in free trading stock or in restricted stock. Crown Equity Holdings Inc. (OTCPK:CRWE), if paid in stock, can and may sell those securities during the advertising period.
stock-pr.com/21961/stock-alerts/bacterin.../
Disclosure: I have no positions in any stocks mentioned, and no plans to initiate any positions within the next 72 hours.