FREE Daily Stock Alerts From Stock-PR.com

RDWR, Radware Ltd.
** For the third quarter of 2012, RDWR posted revnues of $47.5 million, a 13% increase year over year, and net income on a Non-GAAP basis of $10.4 million or $0.45 per diluted share, compared to $7.8 million or $0.34 per diluted share, in the same period the prior year.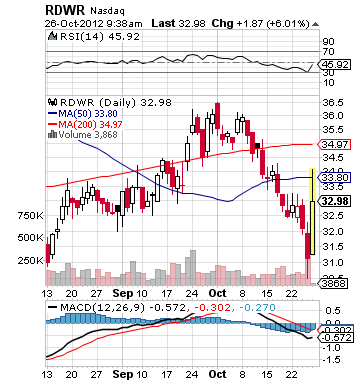 RDWR is a global leader of application delivery and application security solutions for virtual and cloud data centers. Its award-winning solutions portfolio delivers full resilience for business-critical applications, maximum IT efficiency, and complete business agility.
More about RDWR at www.radware.com.
*******

CSTR, Coinstar, Inc.
** CSTR was upgraded from Neutral to Buy by Brokerage Firm Compass Point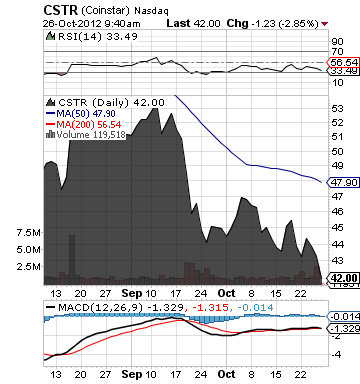 CSTR, through its subsidiaries, provides automated retail solutions primarily in the United States, Canada, Puerto Rico, Ireland, and the United Kingdom.
More about CSTR at www.coinstarinc.com
*******

The medium of online advertising offers unparalleled multimedia tools that can make ads very powerful and effective.
Crown Equity Holdings Inc., (OTCPK:CRWE) offers advertising branding and marketing services as a worldwide online multi-media publisher with its digital network of websites and focuses on the distribution of information for the purpose of bringing together a targeted audience and the advertisers that want to reach them.
CRWE's advertising services cover and connect a range of marketing specialties, as well as provide search engine optimization for clients interested in online media awareness.

CRWE's division CRWE AD-Services (www.crwe-adservices.com), is a full service multimedia advertising company specializing in internet marketing. It provides modern and unique advertising campaigns, dedicated to offering the most cost effective advertising solutions.
More about CRWE at www.crownequityholdings.com.
**************************************************************
THIS IS NOT A RECOMMENDATION TO BUY OR SELL ANY SECURITY!
Disclaimer: Stock-PR.com publisher and its affiliates and contractors are not registered investment advisers or broker/dealers. (Read Full Disclaimer at http://stock-pr.com/disclaimer)
stock-pr.com/22013/stock-alerts/radware-.../
Disclosure: I have no positions in any stocks mentioned, and no plans to initiate any positions within the next 72 hours.