Omeros Corporation (NASDAQ:OMER)
Orphan designation by the FDA is granted to promote the development of drugs that target conditions affecting 200,000 or fewer U.S. patients annually and that are expected to provide significant therapeutic advantage over existing treatments. Orphan designation qualifies a company for benefits that apply across all stages of drug development, including accelerated approval process, seven years of market exclusivity following marketing approval, tax credits on U.S. clinical trials, eligibility for orphan drug grants, and waiver of certain administrative fees.
Shares of OMER surged on Wednesday after the company reported that OMS721, its lead human monoclonal antibody targeting mannan-binding lectin-associated serine protease-2 (MASP-2), the key regulator of the lectin pathway of the immune system, has received orphan drug-designation from the FDA for prevention of complement-mediated thrombotic microangiopathies (TMAs).
TMAs, including atypical hemolytic uremic syndrome and thrombotic thrombocytopenic purpura, are a family of rare, debilitating and life-threatening disorders characterized by multiple thrombi (clots) in the microcirculation of the body's organs, most commonly the kidney and brain. The lectin pathway, one of the principal complement activation pathways in the immune system, is thought to play a central role in the development of TMAs.
By targeting MASP-2, OMER's OMS721 specifically blocks the lectin pathway. OMER controls the worldwide rights to MASP-2 and all therapeutics targeting MASP-2.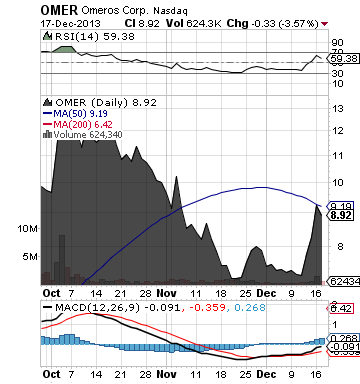 OMER is a clinical-stage biopharmaceutical company committed to discovering, developing and commercializing small-molecule and protein therapeutics targeting inflammation, coagulopathies and disorders of the central nervous system.
More about Omeros Corporation (OMER) at www.omeros.com
**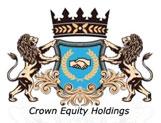 Crown Equity Holdings Inc. (OTCPK:CRWE)
A social network is a web site on the Internet that brings people together in a central location to talk, share ideas, share interests, make new friends, etc. This type of collaboration and sharing of data is often referred to as social media.
CRWE is looking to deliver value for its stockholders in both the near and long term, and to improve the potential future growth for the company, is targeting the multi-billion dollar social networking service market.
CRWE is currently developing a social networking service and phone app, CRWE Network (CRWE-PR), that is designed to target all the communities in every state of the United States.
CRWE's business plan is based on selling advertising to local businesses. Its goal is to facilitate exchanges of goods and services in a manner similar to Craigslist, a classified advertisements website with sections devoted to jobs, housing, personals, for sale, items wanted, services, community, gigs, résumés, and discussion forums.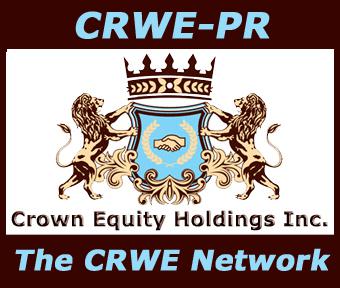 CRWE offers advertising branding and marketing services as a worldwide online multi-media publisher.
More about Crown Equity Holdings Inc. (OTCPK:CRWE) at www.crownequityholdings.com.
**
Read Full Disclaimer at www.mikezaman.com/disclaimer
mikezaman.com/27254/stocks/omeros-corpor.../
Disclosure: I have no positions in any stocks mentioned, and no plans to initiate any positions within the next 72 hours.