Clean Diesel Technologies Inc. (NASDAQ:CDTI)
Shares of CDTI surged after the company reported that it has received two significant emission reduction product verifications from the U.S. Environmental Protection Agency (EPA) for use in heavy duty highway truck engines and off-road engines.
The EPA extended the verification of the Purifilter(NYSE:R)EGR, a passively-regenerating diesel particulate filter featuring CDTI's proprietary MPC(R) technology. This extension of the Purifilter(R)EGR verification means that it can now be applied to the vast majority of heavy duty highway engines sold over the past twenty years.
The EPA verified Purifilter(R)OR (the off-road version of Purifilter(R)EGR) for Tier 1 thru Tier 3 (1996 to 2012) off-road engines with power ratings from 100 to 603hp and certified with particulate matter emissions values of 0.2 g/hp-hr or less.
The EPA has recently announced a $2 million funding for a 2013 construction equipment rebate program. In addition, the EPA has announced the availability of $4 million in DERA funding for clean diesel projects at ports.
CDTI's Purifilter(R)EGR and Purifilter(R)OR may now be employed by fleets under these EPA funded programs in addition to CDTI's other EPA and Air Resources Board verified diesel emission reduction products.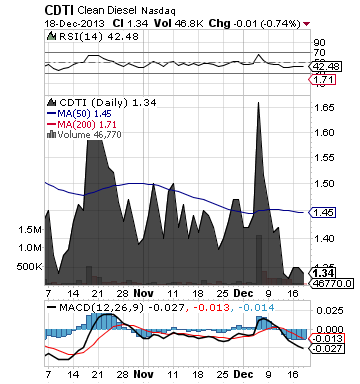 CDTI is a vertically integrated global manufacturer and distributor of emissions control systems and products, focused on the heavy duty diesel and light duty vehicle markets.
More about Clean Diesel Technologies Inc. (CDTI) at www.cdti.com
**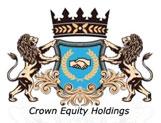 Crown Equity Holdings Inc. (OTCPK:CRWE)
A social network service or social networking service, is a medium for establishing social networks of people who share interests and/or activities.
CRWE is looking to deliver value for its stockholders in both the near and long term, and to improve the potential future growth for the company, is targeting the multi-billion dollar social networking service market.
CRWE is currently developing a social networking service and phone app, CRWE Network (CRWE-PR), that is designed to target all the communities in every state of the United States.
CRWE's business plan is based on selling advertising to local businesses. Its goal is to facilitate exchanges of goods and services in a manner similar to Craigslist, a classified advertisements website with sections devoted to jobs, housing, personals, for sale, items wanted, services, community, gigs, résumés, and discussion forums.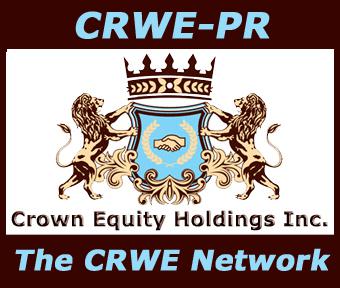 CRWE offers advertising branding and marketing services as a worldwide online multi-media publisher.
More about Crown Equity Holdings Inc. (OTCPK:CRWE) at www.crownequityholdings.com.
**

MGC Diagnostics Corporation (NASDAQ:MGCD)
MGCD reported its financial results for the fourth quarter and fiscal year 2013
For the fourth quarter 2013, MGCD posted revenue of $9.1 million, an 11% increase year over year, operating income increased to $875,000, compared to $7,000 in the same period the prior year, and net income of $836,000, or $0.20 per diluted share, compared to net income of $790,000, of which $785,000 was generated from income from discontinued operations, or $0.20 per diluted share in the 2012 fourth quarter.
For the full fiscal year 2013, MGCD posted revenue of $31.6 million, a 17% increase year over year, and net income of $1.4 million, or $0.34 per diluted share, compared to net loss of $1,000, or $0.00 per diluted share in fiscal 2012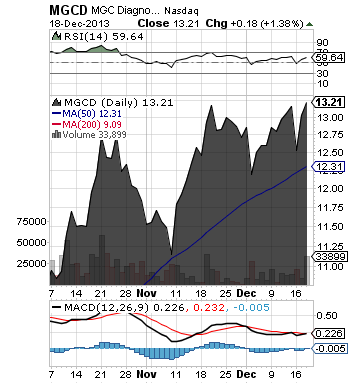 MGCD is a global medical technology company dedicated to cardiorespiratory health solutions.
More about MGC Diagnostics Corporation (MGCD) at www.mgcdiagnostics.com.
**
Read Full Disclaimer at www.mikezaman.com/disclaimer
mikezaman.com/27258/stocks/clean-diesel-.../
Disclosure: I have no positions in any stocks mentioned, and no plans to initiate any positions within the next 72 hours.