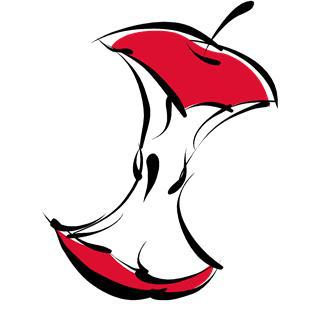 Adjusting a company's reported net earnings to find core earnings might seem like a complex accounting issue. But in fact, it can affect how you study a company's fundamentals and even its future growth potential.
The concept of core earnings was instituted a few years ago by Standard & Poor's'. The purpose was to adjust reported earnings so that the end result was income derived only from a company's core activity. This meant removing non-recurring accounting adjustments, capital gains and losses, and other creative moves taken to bolster earnings, report revenues in different periods, or defer expenses to a later year. Many of these "adjustments" are actually allowed under GAAP, so S&P's rationale was that "net earnings" was not always valid, and comparing between two or more companies was not necessarily an "apples to apples" comparison,. If one company had huge core earnings adjustments and the other had none, then the numbers are not on the same level.
Core earnings excludes earnings from pension activities, goodwill impairment charges, and insurance or litigation settlements. Expenses are also excluded, such as employee stock option grants, pension expenses, restructuring charges, M&A costs, and write-downs of depreciable assets, among others.
The problem in analyzing, tracking and comparing an earnings record, is that without core earnings adjustments, a company can manipulate profits and time how it books certain revenue and expense items, to control the outcome; and it is legal.
So core earnings is a more reliable version of net earnings for comparing results between companies and years. A large core earnings adjustment also distorts major indicators like EPS and PE. The difference can be huge.
For example, DuPont (NYSE:DD) had one of the biggest core earnings adjustments each year over the 11 years that S&P has tracked core earnings:
DuPont (DD) reported net earnings and core net earnings
In millions Per share
Year Net earnings core earnings Net earnings core earnings
2002 $1,841 $ 398 $1.84 $0.40
2003 1,002 1,132 0.99 1.14
2004 1,780 2,008 1.77 2.00
2005 2,053 1,965 2.07 1.98
2006 3,148 2,768 3.38 2.98
2007 2,988 2,713 3.22 2.92
2008 2,007 677 2.20 0.74
2009 1,755 1,543 1.92 1.69
2010 3,031 3,112 3.28 3.39
2011 3,474 3,090 3.68 3.28
2012 2,468 2,730 2.61 2.90
Source: S&P Stock Reports
In 7 out of the 11 years, DuPont's core earnings were lower than reported net earnings. This is troubling because, relying solely on the traditional measurement of profits, investors get a distorted view of how the profit trend evolves. For example, EPS - one of the key indicators used by investors and traders - was one-third lower in 2008 on a core earnings basis than on the traditional net profit basis. The core EPS of 74 cents, compared to the reported 2.20 EPS under widely used methods, makes the point. The shortcomings of GAAP are more glaring in a review of core earnings adjustments than anywhere else.
A check of the S&P Stock Reports provides yearly comparisons between net income and core earnings. Using this is far easier than trying to calculate all of the core earnings adjustments from the annual reports or quarterly summaries. The point is, core earnings can be substantially different from net profit, and this distorts virtually all earnings-based indicators and trends.
To gain more perspective on insights to trading observations and specific strategies, I hope you will join me at ThomsettOptions.com where I publish many additional articles. I also enter a regular series of daily trades and updates. For new trades, I usually include a stock chart marked up with reversal and confirmation, and provide detailed explanations of my rationale. Link to the site at ThomsettOptions.com to learn more.
I also offer a weekly newsletter subscription if you are interested in a periodic update of news and information and a summary of performance in the virtual portfolio that I manage. All it requires is your e-mail address. Join at Weekly Newsletter I look forward to having you as a subscriber.