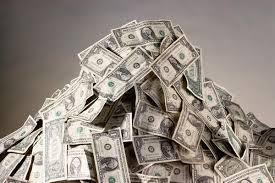 In the 1940s the average holding period for stocks was as high as 10 years. This is unheard of today. Now the average is down below one year and many active traders (day traders, swing traders) are looking at being in open positions for a matter of days, not even weeks or months.
With this new "normal," do options play a role?
Click here for the full article on ThomsettOptions.com
To gain more perspective on insights to investing observations and specific analysis, I hope you will join me at ThomsettOptions.com where I publish many additional articles. I also maintain a virtual portfolio at ThomsettOptions.com. And the Chart of the Day includes a stock chart marked up with reversal and confirmation, along with detailed explanations of my rationale. Link to the site to learn more. Review the Membership benefits today.