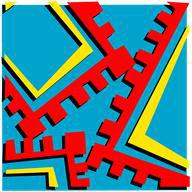 The concept of swing trading rests on the premise that short-term price movement (especially in reaction to news, rumors or surprises) tends to be exaggerated. It also tends to self-correct within two to five sessions. So a swing trade usually lasts for this duration and is based on making a move counter to the emotions of the market.
Click here for the full article on ThomsettOptions.com
To gain more perspective on insights to investing observations and specific analysis, I hope you will join me at ThomsettOptions.com where I publish many additional articles. I also maintain a virtual portfolio at ThomsettOptions.com. And the Chart of the Day includes a stock chart marked up with reversal and confirmation, along with detailed explanations of my rationale. Link to the site to learn more. Review the Membership benefits today.