An investment in knowledge pays the best dividends. Benjamin Franklin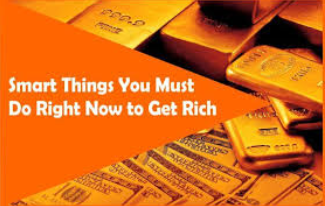 At $2 trillion and growing, target date funds (TDFs) are a huge deal in 401(K) pension plans. They're where the smart money is going, but you can be even smarter. TDFs adjust risk through time, beginning with substantial risk for younger investors and then reducing risk as investors age, allocating along a glide path.
Institutional investors tolerate several known deficiencies in TDFs that you, as an individual investor, don't have to accept. You can be smarter than the professionals by overcoming these deficiencies.
One size fits all
High fees
Excessive risks that lost more than 30% in 2008
A computer application called Age Sage gives you the ability to: (1) customize your glide path, (2) pay very low fees and (3) manage your risk much more efficiently than it is managed in traditional TDFs. These benefits are not available to 401(K) plan participants or to those who purchase TDF mutual funds.
Customize your glide path
You choose your risk level: low, middle or high. And you can change this level anytime you'd like. Life's surprises often require adjustments.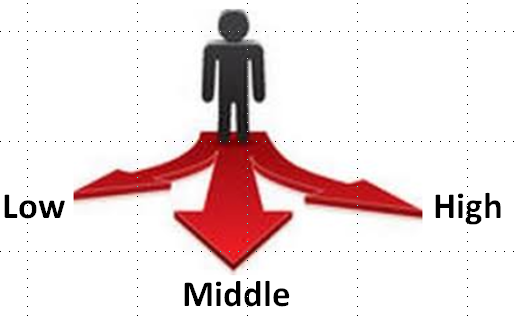 Very low cost
You pay as little as 3 basis points (.03%) as compared to an average TDF mutual fund fee of 66 basis points (.66%) – 22 times higher.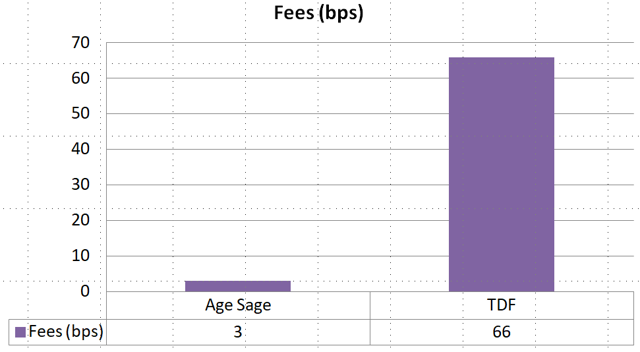 Protect your savings
There is a Risk Zone that spans the 5 years before and after retirement. Losses sustained during this period can have debilitating effects on standard of living in retirement. Age Sage's patented Low Risk glide path has 80% less risk than mutual fund TDFs in the Risk Zone.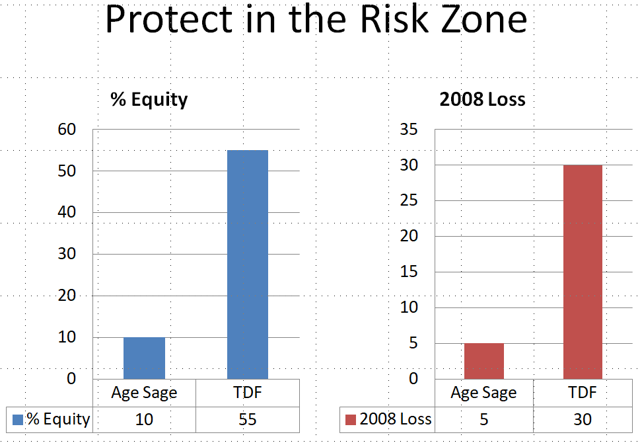 Act now
Visit Age Sage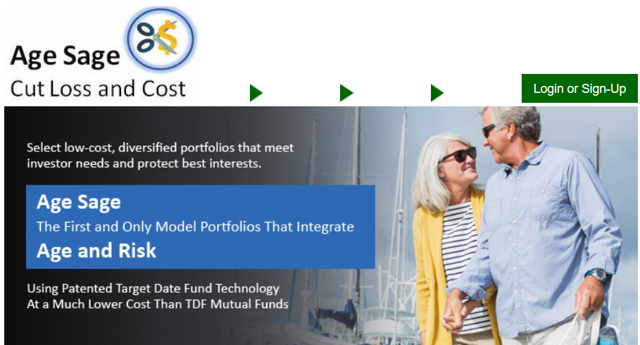 Disclosure: I/we have no positions in any stocks mentioned, and no plans to initiate any positions within the next 72 hours.