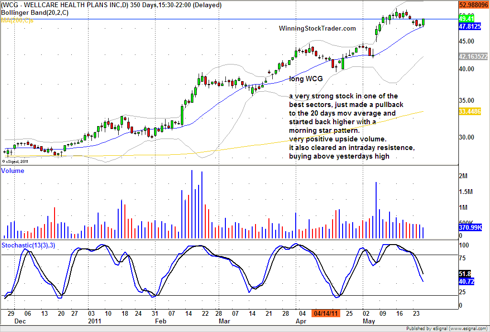 WCG: a very strong stock in one of the best sectors, just made a pullback to the 20 days mov average and 
started back higher with a morning star pattern. Very positive upside volume.
it also cleared an intraday resistence, buying above yesterdays high.
WCG long: buy stop 49.50, stop loss 48.75
For charts, new trades and free subscription visit 
http://www.winningstocktrader.com/trades...