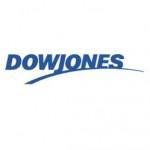 In July 2008 I wrote a brief article called theDow Jones Misconception, briefly discussing how most individual investors (and strangely some institutions) misconstrue the Dow Jones Industrial Average Index for being a fair representation of the "market." In reality, the Dow Jones Index is simply an obsolete mathematical calculation-created and relatively unchanged since 1898-tracking only 30 companies selected by the Dow Jones Indexes' management (which also seems like it hasn't changed in 114+ years). Today I am here to tell you that this misconception has grown so significant and disturbing to me that I have officially decided to remove the Dow Jones Index from my screen altogether, which typically monitors major US indexes, certain commodities, and some 170 companies that I follow at any given time. In case you missed the fantastic article written in Barron's this weekend, by Andrew Bary, regarding the growing irrelevance of the Dow Jones (Shake Up The Dow!) please do yourself the service and click the link above to check it out. It's a worthwhile 10 minutes that will explain the story (and my frustration) better than I ever can. For those of you that can't afford the 10 minutes, here are some of the bullets that really hit home with me. I hope you don't mind me mentioning some obvious points in addition to some not so obviousones for the point of painting the picture for you.
The Dow Jones Industrial Average (DJIA) is the world's most famous stock index.
The DJIA has 30 component companies to represent what many individual investors wrongly consider "the market." The market has thousands of companies, how could "any" 30 ever really give a justifiable illustration of how all are performing?
The DJIA does NOT weigh its 30 component companies based on their market capitalization (i.e. total market values) like other indexes (e.g. S&P 500, NASDAQ, etc.), but rather based on "the price of the share" of the components. This flawed calculation creates extreme variant weighing for similar companies which is highlighted in cases such as comparing the weighing of IBM (NYSE:IBM) vs. General Electric (NYSE:GE). Dow component IBM ($107 Billion Revenues in 2011) has a huge 12% weighing on the index, while General Electric has barely a 1% weighing on the index despite having nearly $150 Billion in sales. Putting my opinion of each stock aside, it is hard to imagine a company with moretentacles connecting it to the economy than the diversified General Electric. This extraordinary difference is not because the Dow people like IBM's commercials better than they do GE's commercials. This significant weighing variation is caused simply because GE's actual stock price per share is significantly lower than IBM. Mind you that GE's market capitalization is nearly the same as IBM's, but two companies have significantly different amount of shares outstanding. I assume (or at least hope) most readers know that the price per share of a company is meaningless, as the market capitalization of a company is calculated based on the "number" of shares they have outstanding multiplied by its underlying stock price.

IBM is smaller than GE but it's bigger than GE?

Dow Jones's current management claims that modifying the calculation methodology of the DJIA poses the risk of destroying one of the distinctive qualities of the Dow. Are they serious? So your calculation is misleading, yet you don't want to change it because you want to be different? I wish my history teacher in History teacher in 9th grade had the same thought process. Further, they claim that despite the limited number of stocks in the DJIA, it has had more than a 90% correlation to the widely diversified 500 companies that make up the S&P 500. This is simply a mathematical coincidence where you used the wrong formula but somehow got the right answer. Any mathematician can tell you that if it weren't for the stock performance of the top 2 holdings of the Dow over the last 3 years, the correlation would be closer to zero.

Lastly, the article mentions that a DJIA executive director views IBM's increased price as an issue to the point where if the price of the stock continues to increase without a stock split, it may be removed from the index. This is just great material for Wall Street comedy skit. I couldn't make this stuff up if I wanted to. In so many words, IBM is being punished for having a high stock price. Maybe IBM should ask for some advice from Research In Motion (RIMM) about stock prices so they can save their spot on the DJIA.
I hope you enjoyed my little rant about another thing that doesn't make sense to me and still do check out the Barron's article even though I just cost another 10 minutes. My articles are generally not meant to personally attack anyone, but rather illustrate my views (mostly based on facts to back up the opinions) in a way I believe most people would find memorable, whether by humor or obvious exaggeration. If you want to teach your kids about different parts of the market, a nice exercise would be to have them calculate the end of day value of Dow Index [ without a calculator]. All they have to do is add up the stock prices of all 30 components and multiply it by 7.58 or by dividing the sum by 0.132. For the last 13 years I always heard the implication that Wall Street is the Grown Up's playground. I guess I now know why.
Disclosure: I have no positions in any stocks mentioned, and no plans to initiate any positions within the next 72 hours.