I tend to buy a bit of SVXY on serious downward spikes. Imagine my surprise when this morning I was unable to get a quote.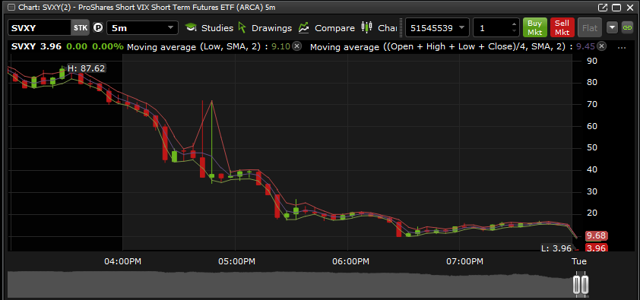 It is largely because of those warnings, particularly the explanations of how and why it might occur, that I did not face an surprisingly large financial event this morning.
Disclosure: I am/we are long SVXY.
Additional disclosure: I bought a bit on the downturn yesterday as I normally would.