As all rapid prototyping stocks XONE is experiencing astonishing growth. However, unlike most of the other stocks of the industry which are currently testing their historical maximums, XONE is still down quite a bit.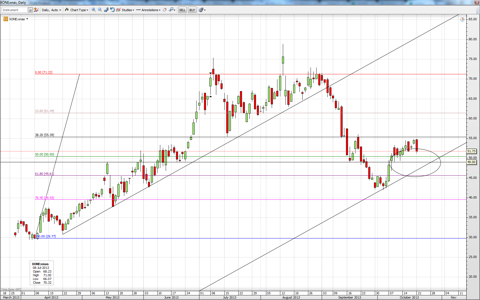 49 is price value that has been a major level since being touched for the first time in May 2013 up to date. It is also slightly below a fibonacci level, and is slightly above a parallel line touching recent low.
My target is 70+.
Disclosure: I am long DDD, SSYS, XONE.
Additional disclosure: I'm also long ARCAM that is missing for the system.