Even when Netflix (NASDAQ:NFLX) tries to do right, it can't get out of its way. This is the email I got yesterday (I'm a streaming subscriber):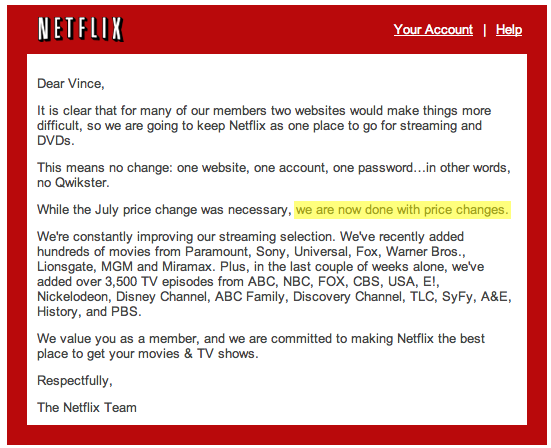 [highlighting mine]

Are they done with price changes forever? How exactly will they address complaints about dated, limited streaming content without increasing price? 

One would think the company would be smart enough not to handcuff its own pricing strategy until memories fade. Then again, the Internet always remembers: they could wait to raise rates until 2020, and someone will find this email, somewhere, and pass it around Facebook or Twitter (or whatever the kids will have migrated to by then). Of course, Netflix, as a company, may not last that long.