Trying to log into Yahoo! (YHOO) Mail this morning, I was greeted with this message: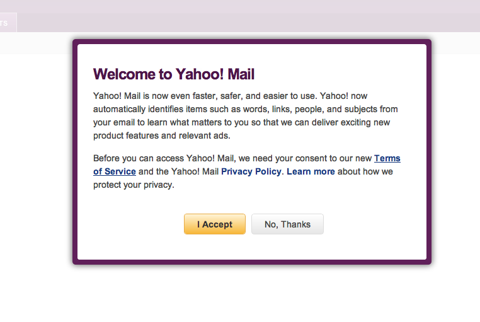 Indeed, Yahoo! Mail may be faster. It's not easier to use, since after the re-design I can't access my email. (That is safer, too, I guess.) Hit "I Accept" and this page simply reloads. Hit "No, Thanks," and I get: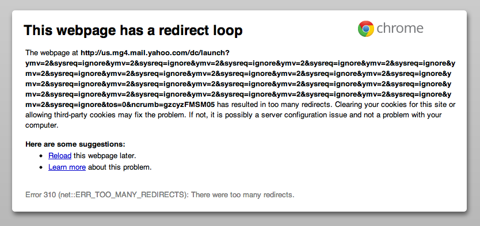 There's a reason Yahoo!'s US operations are so little valued by Wall Street. They just can't get out of their own way.