LNG made a nice break out last week.
The stock broke the $17 resistance and went higher, and then it retraced to $17 today but failed to break below it.
The $17 formal resistance now becomes a support.
As long as the stock trade above this price, it is a nice stock to hold.
However, if the LNG break below $17, then it is time to sell the stock and cut your loss or take profit.
$18.29 is now the resistance for this stock, if the stock trade above this price with good volume, it is time to load up more shares of this stock.
$18.29 is a 3 year high for LNG.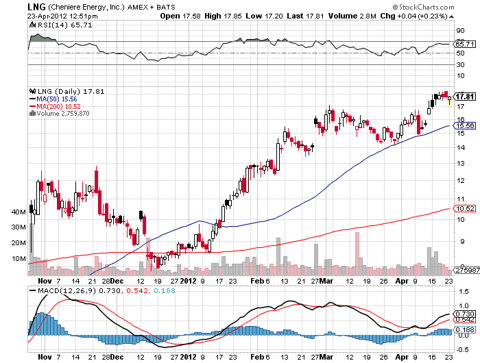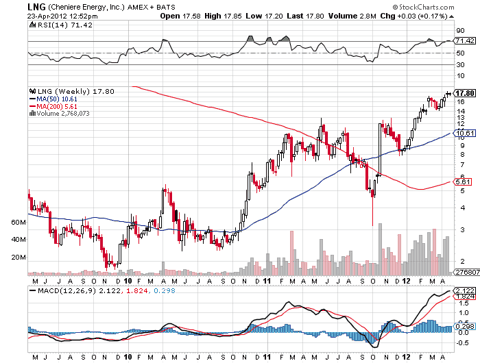 Disclosure: I have no positions in any stocks mentioned, and no plans to initiate any positions within the next 72 hours.