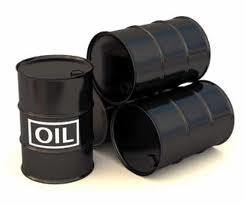 · Boost WTI Oil 3x Leverage Daily ETP '3OIL' was the best performing ETP listed on the LSE in July, with a 28.1% return
· Boost ETPs account for 4 out of the top 5 best performing LSE listed ETPs in July
London, Tuesday 06 August 2013:- BOOST ETP, the award winning and independent exchange-traded product (ETP) provider, is proud to announce Boost WTI Oil 3x Leverage Daily ETP (3OIL) was the top performing ETP listed on the London Stock Exchange (NYSE:LSE) in July. Alongside 3OIL, Boost also had 3 more ETPs in the top 5 performers as follows:
| | | | |
| --- | --- | --- | --- |
| Rank | Top 5 LSE ETPs for July | TICKER | Monthly return gbp |
| 1 | | 3OIL | 28.1% |
| 2 | ETFS DAILY LEVERAGE GASOLINE | LGAS | 22.9% |
| 3 | | 3EUL | 22.8% |
| 4 | | 3GOL | 20.0% |
| 5 | | 3UKL | 21.2% |
*Source: London Stock Exchange 01 August 2013
The performance statistics indicate the value Short and Leverage ETPs ("S&L") can bring to investors, with 3x S&L ETPs having been first introduced to the market last December. Investors have clearly been responding to the availability of new products as evidenced by the increasing AUM and trading volumes in Boost ETPs. S&L ETPs are attractive to investors as they provide up to 3x or -3x the exposure through one simple trade, negating the need for complex documentation or use of derivatives.
Recently, trading volumes of BOOST ETPs have risen dramatically with increased interest in products providing exposure to short WTI, short EURO STOXX 50, leverage FTSE 250 and leverage FTSE 100. This is also reflected globally where demand for S&L ETPs outstrips unleveraged ETPs in 2013, as global S&L trading volumes have risen to 71%,from $114bn to $195bn (June 2013) which is an increase of 15% in assets under management ("AUM").
Hector McNeil, Co-CEO of BOOST commented:
"I was pleasantly surprised that Boost WTI Oil 3x Leverage was the best performing ETP listed on the LSE in July with a 28.1% return for the month. Added to that, Boost's ETPs tracking Eurostoxx50, Gold and FTSE 100 were also in the top 5 performing ETPs. The introduction of the Boost range of 3x short and 3x leverage ETPs as a first to Europe and the UK is proving its added value and uniqueness to investors.
The increased trading volumes and AUM in Boost ETPs also reflect investors' strong appetite our products. Boost's focus on product innovation, education and client service is being appreciated by clients. The uniqueness of the product set, the independence and transparency of the Boost model sits well with investors, and the increased trading and AUM seem to be as a result of this. We believe these are the standards that investors will increasingly demand in the next generation of ETP providers."
Disclosure: I have no positions in any stocks mentioned, and no plans to initiate any positions within the next 72 hours.