Tonight I thought we'd revisit our thesis and trading approach for gold.  Before we can figure out where we're going, let's see where we've been.  This is the big, big picture of the Comex gold futures contract, - a multi-year bull run that saw price more than double since it broke out of consolidation in July 2009.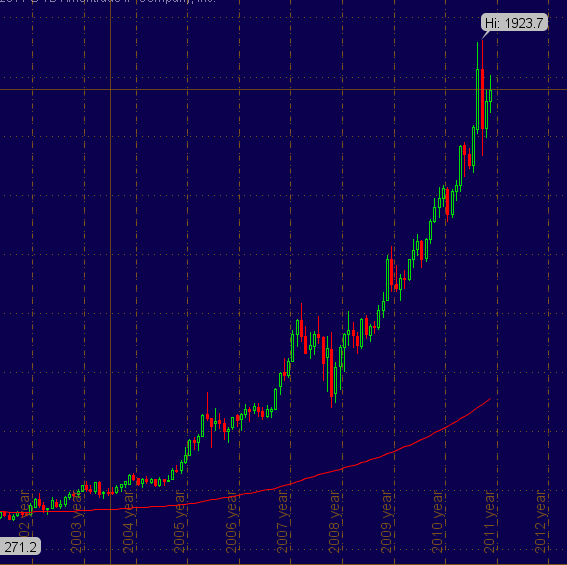 In determining a behavior for this future, let's see how it relates to its' bollinger bands.  Remember that bollinger bands are also measures of volatility and as traders we sell high volatility and buy low volatility.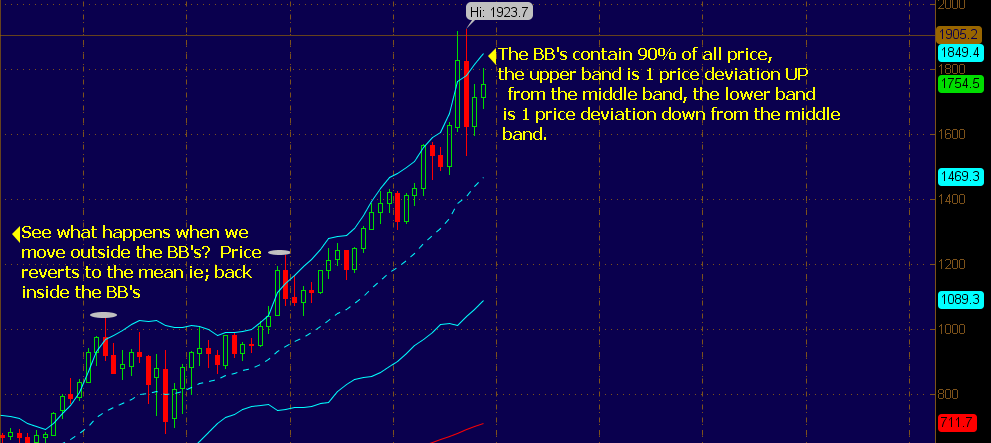 Zooming in to the daily chart, we're still looking at a "decision" timeframe.  What about this chart would make you want to buy gold right here, right now?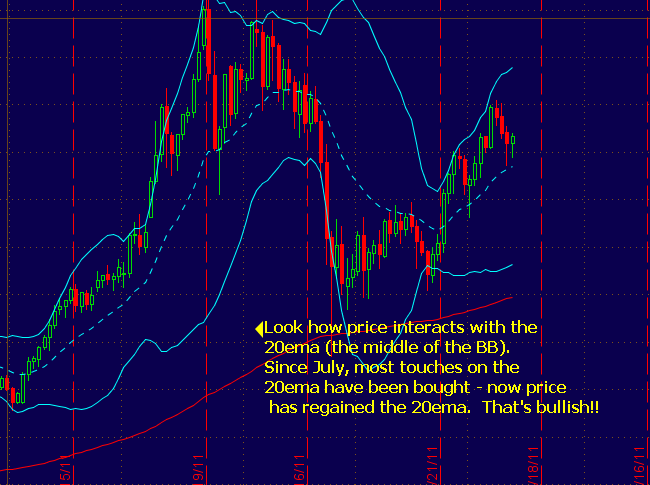 Do you see how price has once again moved into the upper BB range?  That's bullish. More importantly, look at the entire BB complex - the bottom band is flat with the top rising.  When you see this configuration it is generally bullish, and you will now see the bottom band start to curve up to support price.  Last but not least, price has just returned for a "test" of the 20ema.  This happened during the Thursday 11-10-11 trade with a successful outcome - each time the drop was halted at the 20ema.  Why is that important?  Because for now we know the maximum power of the bears - the 20ema - and since we're just now coming off it there is still nice room to the upside.

Zooming into an actionable timeframe, we see the current price level, 1745 being defended.  Follow the line left - see how broken resistance becomes support?  For now this is A bottom.  Not THE bottom because astute traders don't pick bottoms.  As long as price holds 1745, you can be long it off of the price line for a trade back to the top BB.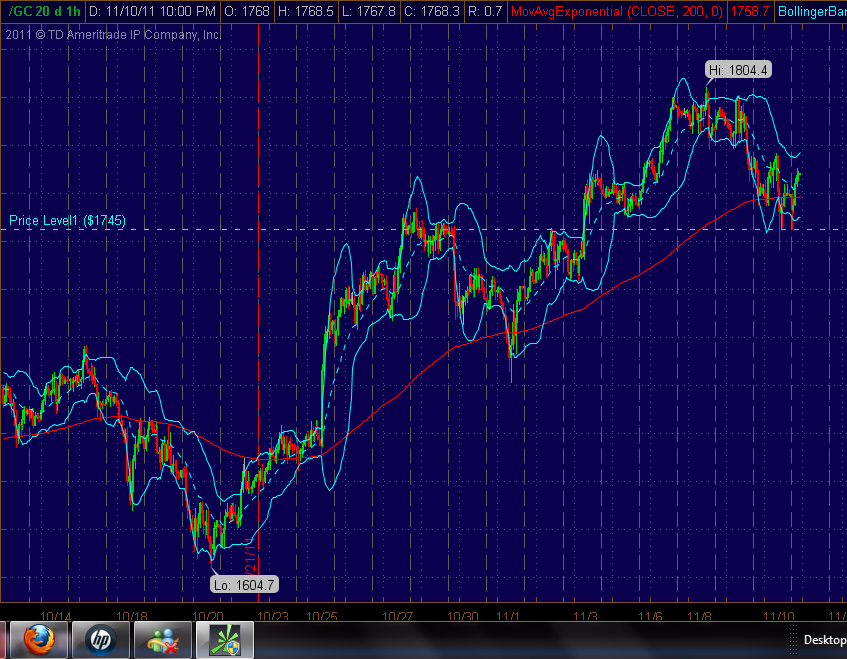 How does that apply to options traders?  There is a correlation to /GC and GLD.  If we know one we can determine the target of the other.  Does this look familiar?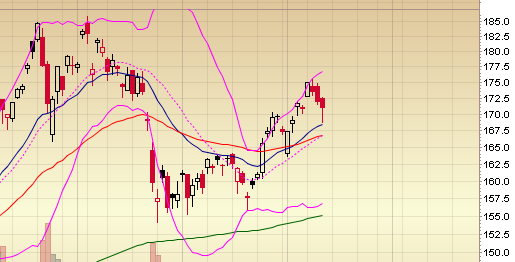 GLD and /GC are in the same price configuration.  This means options traders can be long from the 20ema or better yet, the 50ema or $166ish.  Again we see the maximum power of the bears, at least for this day, was at the 20ema.  GLD price per share is approximately 10% of the Comex futures contract (/GC).  If the target on /GC is the top BB (1839.50 on the daily), this means the price of GLD should be about $183.95.  Having a price target will help you with the selection of option strikes.

Don't like to trade gold?  Try silver on for size.  Don't like silver?  Try oil.  How are all of these trades related?  By historical ratio's.  That's for another article...stay tuned and in touch by using the "follow" button.

Suz
OptionMarketMentor.com
Twitter @SuzyQ76022