The first sentiment imparted to me as I struggled being an under-funded trader: "Your account size has not caught up to your trading ability".  That one sentence has carried me through the dark periods of my trading career.

We have all struggled.  Just when we think we've learned the lesson Mr. Market was intending to teach us, he sends his brother in to do it again and again and again until we finally realize there is a common denominator and fix the true problem.

Until I went to work for the Mentor team in December, I traded full time and worked full time all while being a single mom.  It was HARD, and I often missed moves, got stopped out at the worst possible point and several times thought I must just be crazy to work as hard as I was on this thing called trading only to have it chucked back in my face.  I gave the market my time, my energy, and my money almost to the point of obsession.   I'll tell you straight up that I was hooked on trading from the very first trade.  I knew this was the way I was going to alter my life course into a more positive direction.  Too bad my beginning trades didn't share the same feelings

 

I was the girl who traded futures for a private Canadian investment team, provided charts and market calls to another fund, went to bed after watching the DAX open then up in the mornings to see the US premarket.  I worked a full time Accounting job in between and tried to be the best parent I could.  End result was I made a ton of money for others but my own trading seemed to crap out.  I thank the LORD for the quality traders who took me under their wing and taught me their methodology.

I love technical analysis - I pretty much view life from its placement in my bollinger bands - if we're in deviation bouncing along the bottom band, its time to take a long hard look at what the problem might be.  Things that throw you off life course - a sickness or death, divorce, layoff, no grocery money...these stresses suck the energy right out of you and cast a pall on positive changes to your financial future.


I've tried all kinds of trades some with more success than others - I knew I needed a trade for the "working a day job" investment style. 
 I found a happy medium with credit spreads.  Way, way, way out of the money spreads, well under a major moving average or support - my question before I enter a credit spread is "does this stand a chance in hell of being hit"?  If the answer is no, and the premium is reasonable it gets an entry into my stable of stocks.  Once in my stable, I use them over and over and over again.  The best stocks for spreads are "channel stocks".  Just like the SPX traded in a 100 point range for months, stocks do that too.  AAPL is one I do every month & if we get good price movement I do them on the weeklies as well.

I spread my personal trades due to account size and typically don't hold naked puts because it eats up all of my buying power. You have to find your good combination of risk/reward.  I don't mind putting on a $5 spread because I will use a $1 stop so the risk/reward comes inline a little more.    I quickly learned to match risk profiles to trades.  Things appropriate for me are not appropriate for my managed accounts as those investors have a different tolerance than I do.  You are the only one who truly knows the point where investing becomes fearful.  Take the time to truly think about your goals and a max loss on each trade then stick to it.  If, in the end you feel worse about the loss then your loss needs to be adjusted upward.  I believe some say "sell it until you can sleep".

Bad streaks happen to us all.  2011 was brutal making a 3 year difficult trading period.  Hindsight is always 20/20.  Even the big houses didn't know which way the market was going to go from day to day, week to week.  There was and is a whole herd of pit and floor traders that don't know which way to go because there is no volume and the bigger players are not showing their hands.
I am a FIRM believer that you can master this job we call trading.  With the positions I use, I usually put them on and don't look at them again until the week of expiry.  While I've never blown out an account, I have had to restart several times thanks to a little thing called community property.  I call my current portfolio the "Ramen Noodle" portfolio as my boys and I lived very frugally for months and months in order to put up enough money to get trading restarted, with just a tiny bit over the minimal amount required to open. I have a healthy emotional attachment to my money and will never place myself into a situation that might mark the end of my ability to trade.  By using credit spreads while limiting directional options for the past year I have really started to see  growth in my account.

 When I released the ideal that I could control the market, and started looking at everything as "how much could I lose if I am wrong", I started having pretty reliable growth.  It might be a little growth, but little profits add up to big profits.  Warren Buffet coined the concept of "take care of your pennies and the dollars will follow".  My secretary once gave me a tin full of pennies because she was tired of them being on her desk.  I'll take that money all day long.  That's my concept of trading - just go after up the money that's been forgotten.  I don't mind taking your  seconds because you are eating my risk.

 Let's get you back on your feet.  First things first, we need to face the mirror, growl and make the ugliest face you can and do it until you laugh.  Turn on your favorite music and turn off the TV.  Let go of any negativity you have from past performance.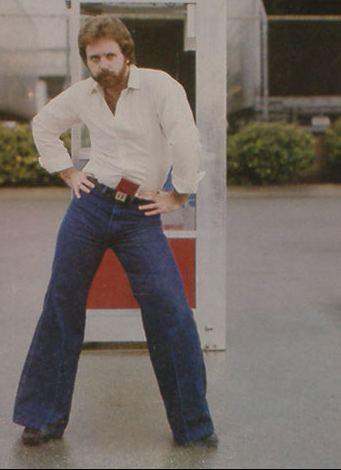 Try striking this pose!  Better yet do it in front of your spouse or even your dog.  The look on their face is bound to put a smile on yours.

Today is a new day, and today we are going to be successful by creating a stream of profitable trades one at a time.  Pick one stock/index/etf, determine a logical entry/exit strategy and then put it out there for others to comment on.  I value the MrTopStep IM Chat and the OptionMarketMentor forums as there are always veteran traders ready willing and able to help off track or fledgling traders refine their strategies.

Picked your stock and comfortable with your strategy?  Then you can trade it but there is a catch.  You can only trade 1 contract if it is a directional option or 3 credit spreads.  While we are rebuilding your self esteem and portfolio you have to trade small.  After the first few good trades (and even some little losers), we will step it up and trade 2 contracts.  Then 5, and by the end of this process you will have strung together a winning performance one trade at a time.  That's how my mentor fixed me.

Above all else, remember that trading does not define you as a person.  Please continue to reach out as trading can be a very solitary endeavor and you get all balled up inside….been there, done that.  Reach out for help.

Suz
@suzyq76022
Suzie@OptionMarketMentor.com
Info@MrTopStep.com