The bear flag pattern we discussed on 4-8-12 completed as expected the downside, 3 points lower than the estimate of 1355.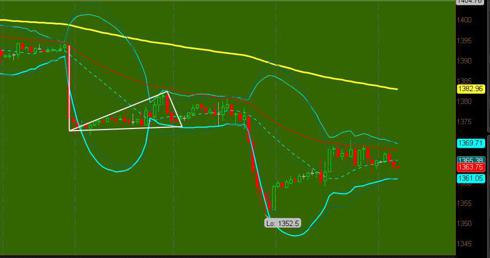 The chart below shows the break of the 50ema which is a significant behavior change. Don't despair, the bull is not dead yet. The full stochastic has crossed up from oversold 20. When stochastic turns up from an oversold state (green crosses white) it is indicative of a move to the upside. Stochastic doesn't show the size of the move, only that it is impending.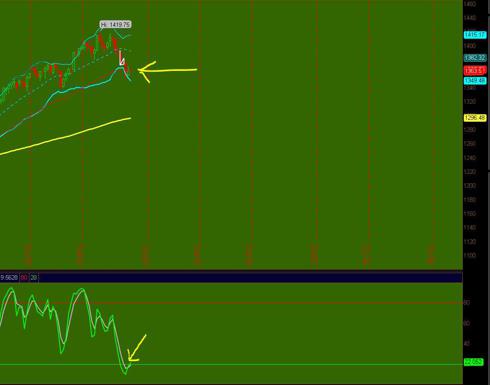 Below, the hourly /ES chart shows a declining channel. With the stochastic again hooking up, we should rise to the upper trendline which has a value of 1368.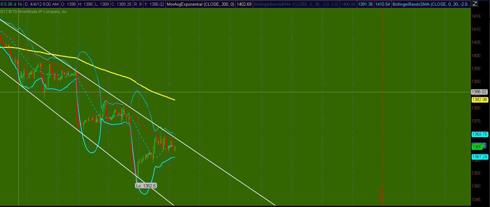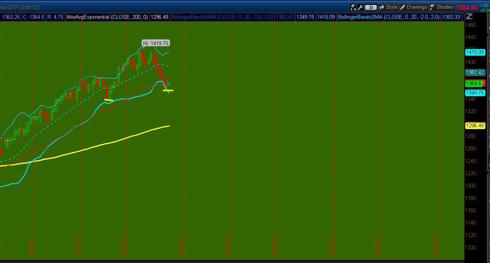 On the daily chart above, we've failed to put in a lower low. From the top at 1419.75, with the full stochastic crossing up, we look for a rise to test resistance, which in this case would be the 20SMA around 1393. A rise and rejection at this point would create the lower high and confirm that a top is in. Confirmation of the top allows us to focus on downside targets.
In closing, I remind you that prudent traders wait for confirmation of the trend, and take a planned action, not a reaction.
Questions? Email Ashley@MrTopStep.com
If you like what you see, please click on the follow button!!