When the stock and bond markets go quiet in the middle of the summer, traders get bored and take time off. How do we know people are taking time off? The first thing we check is Globex volumes; back a few weeks ago the ESU was doing 350k to 400k contracts a day (per open) and yesterday was only 185k. The other way we check to see that people are taking time off is our desk instant message. It usually has over 200 banks, prop firms and hedge funds online every morning (it was over 600 before the credit crisis) but was down to 120 yesterday, and lastly we just look around the trading floor. When it's busy we can hear noise from all the pits, but over the last week of so the roar of the pits has diminished. Bottom line? Traders are taking time off! In the world of risk-on, risk-off trading, it's 100% risk off.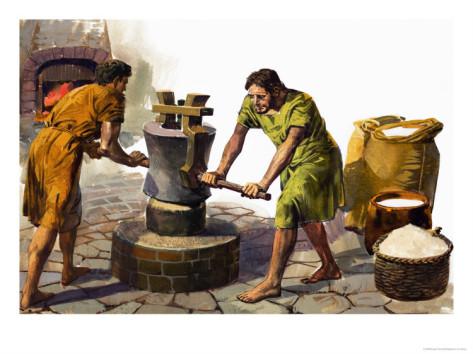 After a 22-handle rally last Friday, the S&P futures were weak yesterday morning, firmed up and then gradually made it up to new highs at 1352. Two things happened that we cover in our trading rules. The first is the S&P tends to go sideways to lower after a big up day and the second rule was that the S&P tends to close in the direction it starts out (see MrTopStep Trading Rules 101). But the real deal with yesterday's trade was one thing and one thing only and it's called volume. It started out low in Globex with only 185k ESUs and 1.1k SPUs traded, but as the markets moved lower and back up, volumes did not pick up at all. Generally when the S&P opens lower and sells off the volumes increase, but that didn't happen on any of the moves up or down. Additionally there were low levels of buy and sell stops in the markets. When the premiums widened out after the selloff and the ESU started hitting buy stops, they were so small the program didn't create much follow-through. As we go into the end of the week we want to pay particular attention to the S&P cash study for the July expiration.
With the markets so slow, we have lowered our expectations but still think the slower it gets the more it will favor the upside.
S&P CASH STUDY FOR THE JULY EXPIRATION
DAILY STATS (Based on 28 July expirations)
Day (Period) Num Up Num Dn
----- --- --
Tuesday 12 16
Wednesday 15 13
Thursday 18 10
Exp. Friday 13 15
PrevFri-Mon 18 10
Day PostExp 7 21
Our view:
Today's S&P cash study shows today as being up 12 / down 16 of the last 28 occasions and the weakest day of the week. While we think we will see higher prices, we also do not think the S&P can just go straight up without some pullbacks. Therefore you have two options: sell the early rally and then buy the weakness or just wait for the S&P to come down and buy the weakness. We have a 1363 upside objective over the next few days. As always, please keep an eye on the 10-handle rule and please make sure to use stops.
For today:
It's 6:00 a.m. and the ESU is up 4.5 handles at 1352.00, crude is up 22 cents at 88.65 and the EC is trading 1.2303, up 17 ticks.
In Asia 11 out of 11 markets closed higher (Hang Seng +1.75%)
In Europe 9 out of 12 markets are trading fractionally higher.
The main headline this morning: "S&P Futures Seen Higher In Front of Key Earnings Reports."
Today's economic calendar: CPI, Treasury int'l capital, industrial production, housing market index, Federal Reserve Chairman Ben Bernanke to speak before the Senate Banking Committee to give his semi-annual monetary policy testimony, Cleveland Fed pres speaks and earnings from Coca-Cola, Goldman Sachs, J&J, Mattel, Intel, Yahoo, CSX
VOLUME: 1.54mil ESU and 5k SPU traded
SPREADS: 210 SPU/Z spreads traded
FAIR VALUE: S&P +4.00, Nasdaq +9.40
Monday's wrap-up from the S&P pit:
The euro currency was soft in overnight trading and Globex volumes were light. The yield on the US 10yr bond reached record low today as reports that Greece has ignored 70% of austerity measures agreed with the troika leading to chatter that the next bailout for Greece may be halted and eurozone yields remain at unsustainable levels. Fed Chairman Bernanke is on tap tomorrow as earnings start to pick up during the expiration week. The drum roll is pounding away as once again the QE hopium balloon circles following the dismal US retail sales numbers which disappointed for the third straight month equalling a stretch not seen since 2008 and dragging corporate earnings with. Also, there was not much market / price reaction to Saudi Arabia and the UAE opening two new pipelines bypassing the Strait of Hormuz, reducing Tehran's threats, power over global oil markets. The pipeline ships from Fujairah to a refinery in Pakistan and has begun the loading of around 500,000BBLs.
Today's S&P 500 trade started with 186k ESU and 1.1k SPU traded on Globex in light volume, trading range 1351.75 - 1346.00 / Friday's range 1353.00 - 1332.10, settled 1351.75 up 22.5 handles. Premarket, NY Fed manufacturing beat, but retail sales disappointed and added to the early weakness.The RTH's opened three handles lower at 1348.20 - 1348.50, trading an early high at 1349.30 before back and filling down to 1343.20 by 9:06CT. After finding support the equities traded sideways to higher and was back to retesting the opening range by 9:30. Over the first hour 134,450 contracts traded in SPX, 1.40x the recent hourly average, with 68,680 calls and 65,770 puts trading as the index traded near $1352.72 (-4.06). Front term atm implied vols are near 15.7% and the CBOE VIX was currently near 16.87 (0.13). After trading lower the SPU gradually started to rally hitting buy stops above the opening range up to the 1349.50 area. After a small pullback the the SPU got hit by a buy program, taking out buy stops up to a new daily high at 1352.00.
At 11:30 CT there was only 25 locals in the S&P pit, total ESU volume minus the premarket 280k from 965k ESU total equals 680k with 2.5k SPUs traded in the pit. Total S&P options volume was 11k contracts: 5k calls and 6k puts.Total volume on the NYSE is a mere 240 mil shares. After the run up to 1352 the SPU pulled back to 1349.00, popped to 1350.00 and then sold off to 1346.00. At 12:50 the SPU traded 1350.00 and at 1:24 the future traded 1351.80 and then sold off to 1349.80, then down to 1348.80. It's choppy and its slow, not a very good combination for trading. The next move was back up to the 1350.00 area and then back down to 1348.50 and then down to 1346.50 a few minutes later. The closing imbalance showed 19 of the Dow 30 to buy and the broader market showed $350M to buy. On the 3:00 cash close the SPU traded 1348.46 and settled at 1347.40, down 4.3 handles on the 3:15 futures close.
By: Danny Riley
Disclosure: I have no positions in any stocks mentioned, and no plans to initiate any positions within the next 72 hours.