ERTH Products Project source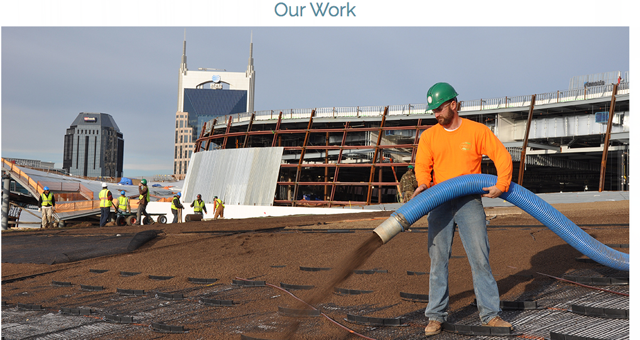 On September 27, 2016 Q2Power Technologies (OTCQB:QPWR) announced that the company had agreed to terms to acquire ERTH Products LLC and its sister company, Exceptional Products Inc for a total of $5 million. On August 17, 2016 Q2Power announced that the company had signed a letter of intent to acquire ERTH products including a 90-day exclusivity period to finalize terms of the acquisition and secure commitments for funding.
I wrote my first article on QPWR on August 24th introducing QPWR as my top speculative pick. I continue to hold shares of QPWR and added additional shares to my long term portfolio between August 24th and September 27th.
The company's press release issued on September 27th provided investors with a glimpse of the acquisition size, the structure of the deal, an update on the financing status as well as an anticipated closing date. The acquisition of ERTH Products will be for a total purchase price of $5m that is expected to consist of $2.5m of cash and $2.5m of restricted stock. Additionally, Q2Power is expected to invest an additional $500,000 in growth capital for facility upgrades and expansion of sales and marketing of ERTH products.
The $2.5m of restricted stock equates to 20 million shares of QPWR stock at a price of $0.125, however the company has 18 month right (option) to redeem 15 million shares of the acquisition for $2.5m or the equivalent of .166 cents per share.
If Q2Power redeems the 15 million shares during the 18 month right period it would end up paying ERTH $5m in cash and 5 million shares at a price of $0.125. For valuation purposes I am treating the 15 million shares that Q2Power has a right to redeem similar to convertible debt and I have excluded these figures from the cap table.
ERTH Products is one of largest compost manufacturing facilities in the southeastern United States and is forecasted to produce 2017 revenue over $5 million and over $1 million in EBITDA. Peer companies (Waste Management, Republic Services, Stericyle, Waste Connections) are collectively valued at greater 3x sales, which puts Q2Power's post acquisition fair value at between $15m and $18m or $0.41 and $0.49 per share based on the detailed cap table (based on the company's most recent 10-Q filing) and analysis below.

The biggest hurdle and elephant in the room for QPWR investors to realize a fair value of $0.41/per share remains securing financing. Q2Power per the company's September 27th press release is negotiating currently with funding partners. The ERTH Productions acquisition is anticipated to close in the fourth quarter of 2016. If Q2Power is able to secure financing and close the ERTH acquisition it will likely open the door for further acquisitions within the composting space as well as substanial value creation for shareholders.
QPWR trades on the OTCQB and liquidity and share price fluctuation makes this one a risky investment, but an investment worthy of a portion of your speculative investment portfolio. I am long QPWR and potential investors should be focused on a holding period of at least 6 months. My $0.41/per share price target represents upside of greater than 300% from today's closing price and it assumes Q2Power can secure financing to close the ERTH Products acquisition at the terms outlined in the September 27th press release.
Disclosure: I am/we are long QPWR.