Disclosure:  QuantX Capital, LLC and QuantX Fund, LLP own shares of GMCR
Before I even begin to explain this position, I know what everyone is going to say; what the hell are you thinking?   I am going to my value and growth well to try to make some profits for our readers. Green Mountain Coffee Roasters (NASDAQ:GMCR) disappointed the street two weeks ago when it reported disappointing numbers and some accounting irregularities; however, there is still some upside to this stock. In an earlier post we argued the same for Netflix (NASDAQ:NFLX).  Here is the bottom line on this trade, before I even break down the numbers for you; this holiday season has started off with a bang, up 6.6% according to Bloomberg, and this can mean only one thing…...a huge demand for the Keurig coffee makers, which means GMCR can benefit in the short term.  
Please note, I am not saying go sell some Apple (NASDAQ:AAPL) you have laying around and load up on GMCR, but what I am saying is this firm will benefit from a strong holiday shopping season.  I went to several Wal-Marts, Targets and Macy's this weekend, and to my amazement, they were sold out of the Keurig Coffee Makers already, which means that this item will be a hot one for the season.  Let me briefly rebut the same argument everyone makes, that their inventories are too high, their patient comes off on the individual cups next year and that the company has had some accounting difficulty over the past 2 years.  All of this is true, but again, let's focus on the next 90 days.  Keurig Coffee Makers will continue to blow out the sales in the stores and the GMCR cups that are required to operate in this machine, will fly right off the shelf.  This holiday season will be strong, which is why we are overweight retail going into the holiday season.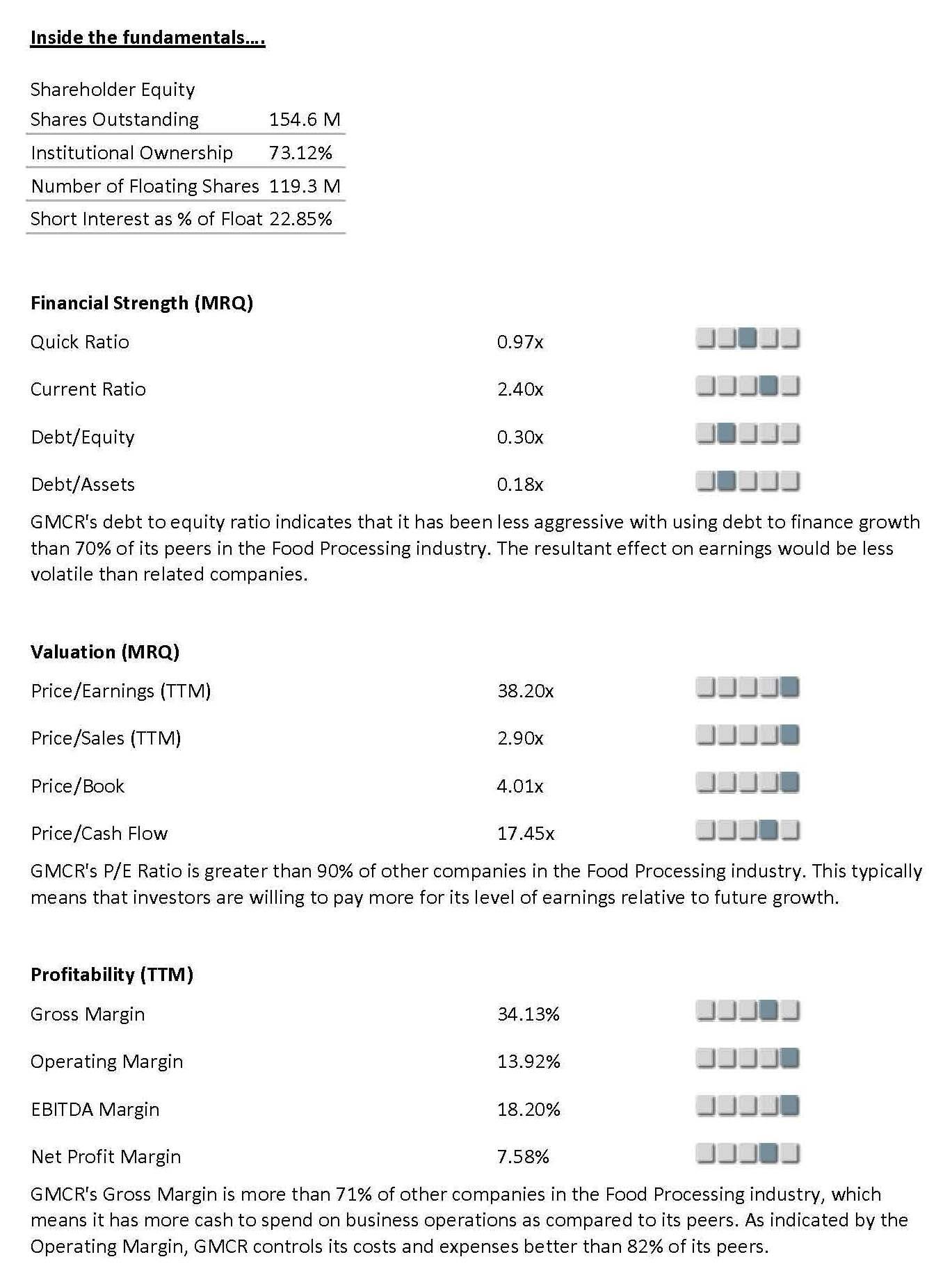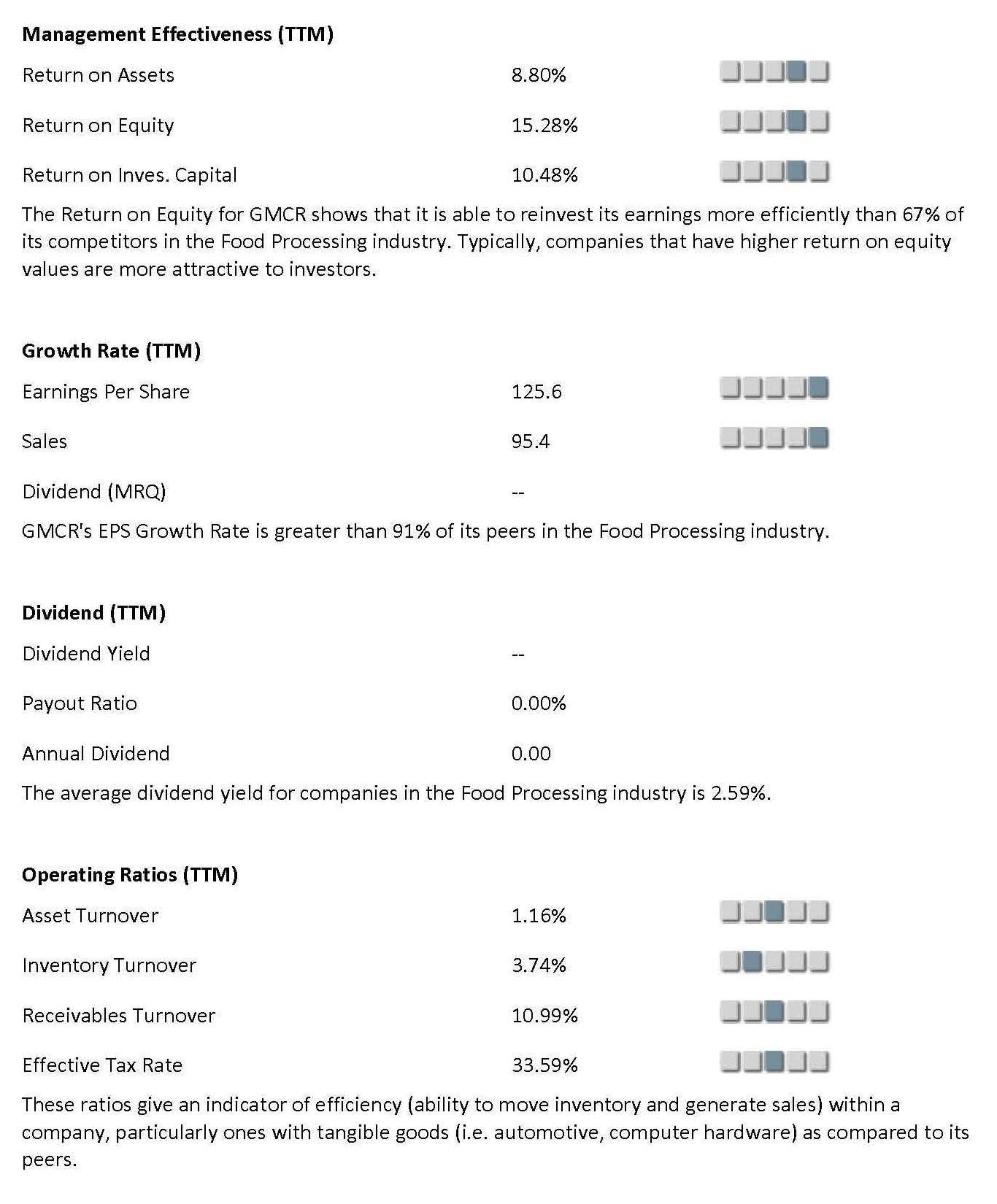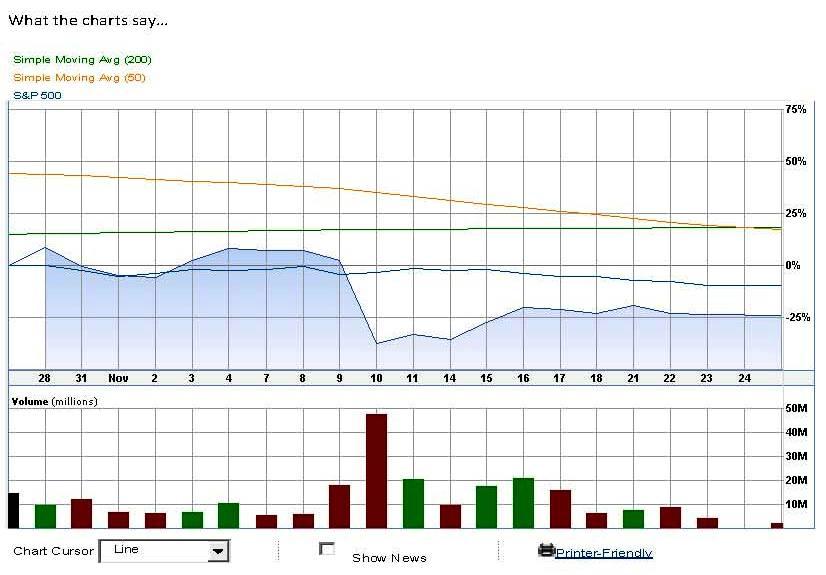 What we see here in the charts is simple.  GMCR is building a base for a short term pop.  We alsohave a convergence of the 50 and 200 moving average.  This could mean GMCR could be in for a short term bounce higher, and given the catalyst of the retail holiday season, we think it will move higher.

Trade Thesis
Here is our strategy for Green Mountain Coffee Roasters (GMCR):  Initiate position below 50 a share.  We have stops set at 45 a share and limit trades set for 60 a share.  This means that we are risking 5 to the downside, with the hopes of making 10.  A 10 move in GMCR would represent a 20% return and we like this as a play for the holiday season. 
Also for the advanced traders, they might consider hedging with the dollar and trading future contracts in coffee.  Green Mountain will rise with the tide, but I just have a feeling, that they will outperform, and the Keurig will be a must have item for the holiday season.  Green Mountain is a must have equity for your portfolio.