There have been a number of articles lately about IVR's challenges on the fundamental side.  Let's face it, any stock with a nominal 20% dividend yield faces an uncertain future at best.  But, what about the technical picture?

It's equally troubling.  With its recent countertrend rally, IVR is back to the top of the channel it established at its Dec 09 high of 24.92.  It broke out of this channel in Sep 2010 when it reported a couple quarters of stronger earnings.  It fell right back in July 2011 when earnings stumbled badly.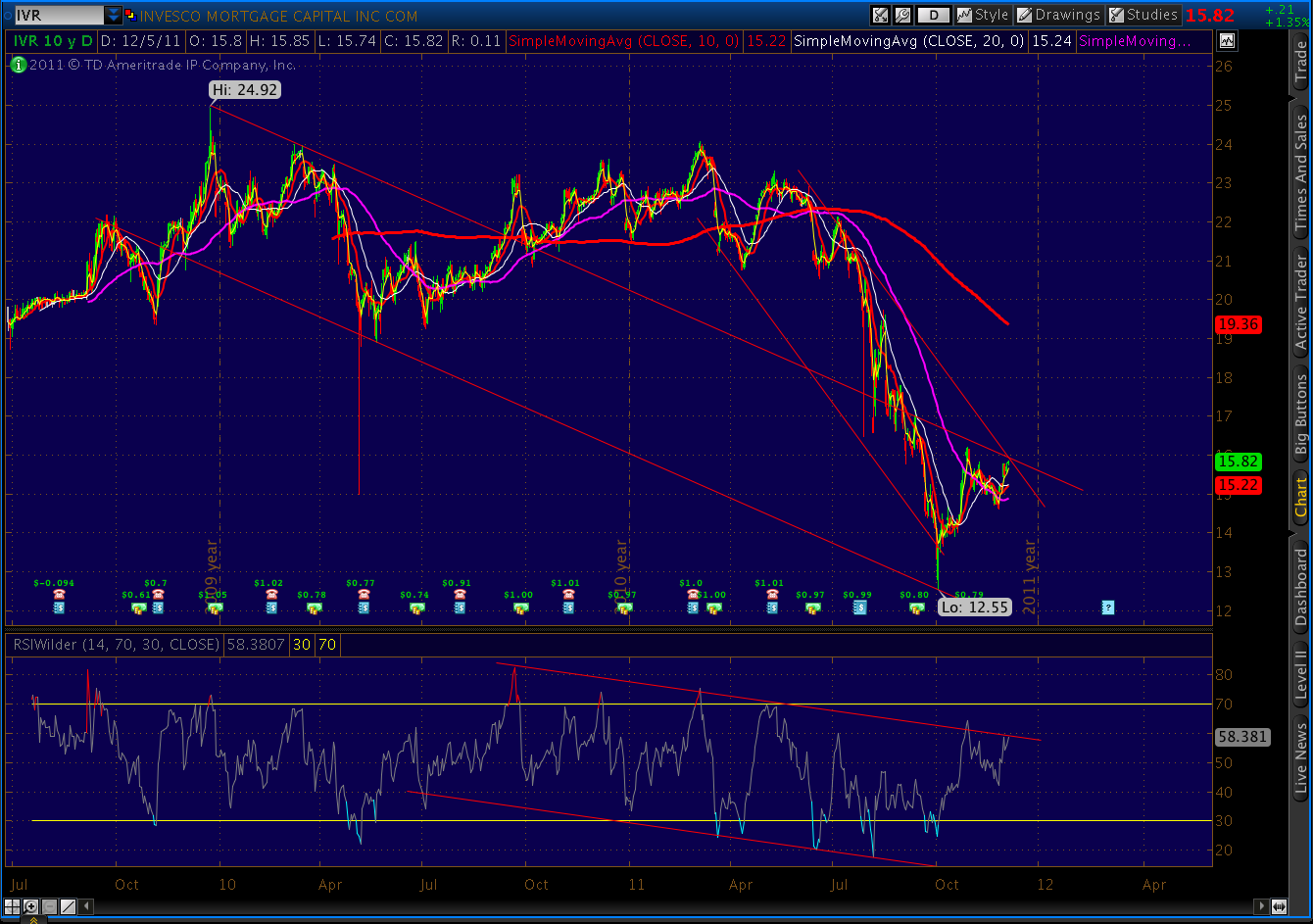 From that March 2011 peak of that breakout to the current day, a 2nd channel has governed its near 50% decline.  IVR currently stands at the top of that channel as well.  The bottom of that channel, sloped as it is, could also be viewed as the neckline in a large Head & Shoulder pattern.

Note that IVR's RSI readings are also bumping up against a trend line that dates back over a year.  And, finally, there's a rising wedge nearing its apex visible on the 60-min chart. 

I don't know much about IVR's managment team or the particulars of this portfolio.  I also have no crystal ball when it comes to residential or commercial mortgage securities.  I only know that trying to catch this particular falling knife for the sake of a (currently) 20% dividend could be a very bloody endeavor, indeed.