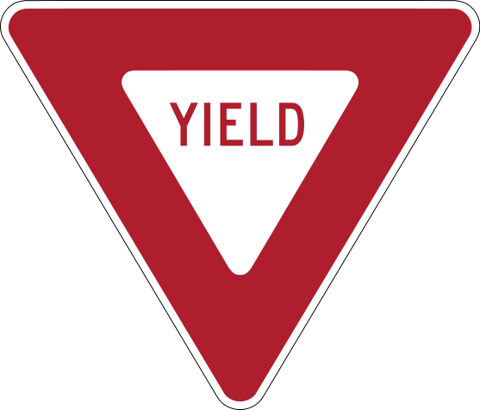 The real return on government debt dips ever deeper into negative territory. High yield bonds could be sued for false advertising based on their very name. Quality, high dividend equities are fully priced. MLPs, among the best values following the Lehman collapse, have fully recovered. Where can a bargain seeker turn for yield? Oh and why should we care about yield anyway?
Looking at conventional investor behavior, it is hard to find any type of yieldy security on sale at the moment. I'd be thrilled to have someone list counterexamples in a response. However, it appears as if there are any number of foundations, endowments, advisors, and even families who are currently demanding yield at any price who are, in the process driving those yieldy securities to any price, in some cases prices that are now decoupled from value and decoupled from risk. It is a frustrating fact for someone who primarily seeks safety that when one overpays for ostensibly safe securities, they become risky securities. Unlike a few years ago when the marketplace was littered with securities that were at the time both high yield and low risk, such opportunities appear to be gone for the moment.
But why should we care? This craze for all things yieldy appears to be a bit arbitrary; a price-insensitive demand on the market to provide what it is that we as investors want for our own convenience in order to correspond with our needs as individuals and institutions. By why should the market care? Why should the market offer us opportunities where we want those opportunities to be located? In most instances, the market does not even know who we are let alone care about what we want. To say that we want to make an advantageous bet and to say where that bet is to be found is mighty demanding and probably foolhardy. So, there are not currently safe, yieldy opportunities; too bad for us. Let's not try to see something that is not there.
Well and good to avoid a pitfall, but can we exploit this mania for gain? I suspect so. Securities with low or no yield could be cheap and securities with high yields could be expensive, but this state could last longer than I'm able to predict or tolerate. So, my solution is to find securities that are on the verge of changing teams so that I can collect the difference between the out-of-favor security that will shortly become the beneficiary of our current era's latest fad. I want to find something that has no yield but is soon to have a high yield and will almost certainly be loved by conventional investors.
My favorite example of how to put this idea into practice is my favorite and largest individual investment for 2013: Gramercy Capital Corp., a commercial REIT with both common and preferred stock (GKK and GKK.A respectively) that is safe, cheap, and ignored. The common currently trades at about $2.75 and the prefs trade at about $30.57. The bad news (which is why they are available to buy for their current prices) is that they do not have any yield whatsoever. Dividends have been suspended because there are not currently any need to pay them under the rules governing REITs until there would otherwise be taxable gains that need to be distributed to shareholders.
Here is the good news: over the course of the next year, GKK will be able to pay off the accrued dividends to their preferred holders and turn their regular dividends back on. While no one seems to have any interest in buying this pref now, it will be in demand as a regular dividend player. Between receiving the accrued dividends and a market re-pricing, there is probably another $10 or so of value to be collected from this safe and cheap preferred stock.
The common stock will probably begin paying regular dividends within a year as well. This REIT survived the financial crisis, has restructured itself to thrive in the future, and will be well regarded as a sensible investment… after they turn on their dividends. The stock will probably be worth about $6 per share by the time that they finish the process of resuming dividends. The major risk factor to that outcome would be if a larger competitor lobs in an acquisition offer closer to $4 per share before then. Such an offer would be easy to justify based upon easily obtainable cost savings. While the common stock is a safe investment, the corporation's future is still vulnerable because it is not yet sized appropriately as a standalone entity.
What can we watch for? Gramercy's management team is in the process of trying to sell their legacy CDO business. If they are able to announce a sale at a good price before the end of 2012, that will be an auspicious sign that they are on track to complete the transformation from something that no one appears to care much about to an investment that many will want to own. Thus, Gramercy Capital Corp's common and preferred stock top my list of best investment opportunities for 2013.
Disclosure: I am long GPT.
Additional disclosure: Chris DeMuth Jr is a portfolio manager at Rangeley Capital, a partnership that invests with a margin of safety by buying securities at deep discounts to their intrinsic value and unlocking that value through corporate events. In order to maximize total returns for our partners, we reserve the right to make investment decisions regarding any security without further notification except where such notification is required by law.
Disclosure: I am/we are long GPT.