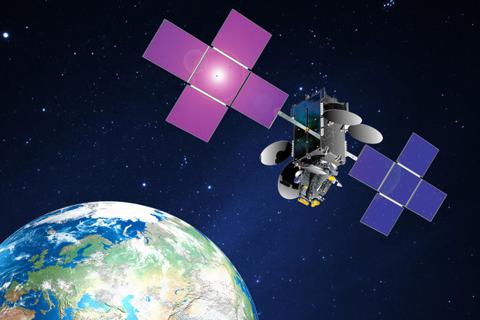 Since it emerged from Chapter 11 bankruptcy in November 2005, Loral Space & Communications (NASDAQ:LORL) has represented a rolling series of corporate events that have enriched value-seeking shareholders. The world of post-bankruptcy equities can be auspicious hunting grounds for value investors as some of the former debt holders can occasionally be price-insensitive equity sellers. In the case of LORL, the equity was cheap when it emerged and traded between $10 and $20 per share and then got much cheaper in late 2008 to early 2009 when it dipped beneath $10. In 2009, we wrote that,
The market values LORL at less than the value of its Telesat stake, perhaps because Telesat is not consolidated in Loral's financial reporting. Telesat is worth about 8x EBITDA or $38.75 per share and SS/L is worth about 6x EBITDA or $11.25 per share for a sum of the parts of about $50.00. LORL's board and management are likely to take specific steps to maximize shareholder value in 2010. One such step would be to pursue a reverse merger in which Telesat buys the publicly traded shares of LORL at a premium to its current market price. Hedge fund ownership, including activist funds, is high and increasing. They will be looking for a catalyst in 2010 and we expect that they will get one.
LORL entered 2010 as one of our two favorite investment ideas due to the significant discount to its sum-of-the-parts valuation as well as the likelihood of a catalyst to unlock the value that we perceived. In 2010 alone, the idea returned a positive 142 percent and became the best of our best investment ideas as the equity's price converged upon its value. Telesat initiated a process to explore strategic alternatives. While it did not result in a deal, the willingness to sell indicated that management was actively looking to maximize and monetize shareholder value.
By 2011, Barron's reported that the stock, then at $78, still had another 20% of upside left in it. One sell side analyst reportedly valued it at $91 and at least one hedge fund manager valued it at over $100, a view that coincided with my own at the time. That year, LORL pursued additional strategic alternatives including potentially spinning-off SS/L. By this time, we believed that SS/L had substantially increased in value from around $11 to the high teens, perhaps $17-18. But we were confident that we would know the exact amount soon enough.
In 2012, LORL began to monetize value as we had hoped and expected. Management returned a significant amount of capital to shareholders in the form of a $13.60 special dividend. LORL also sold SS/L for what we considered to be a high price and distributed $29 per share to shareholders as a result. At this point, net of the returned capital, the equity price had received more in value than the earlier $91 estimate and were beginning to approach the $100 valuation target. Today, management is aggressively cutting headcount and costs.
Value seeking and event driven investors have one last bite at the apple with the disposition of LORL's Telesat stake, which is probably worth somewhere between $60-65 to LORL shareholders in the form of a liquidation or acquisition, perhaps by Telesat itself. LORL shareholders have benefited from every conceivable type of corporate event over the past several years. It would enrich public shareholders if managements were generally as willing as LORL's to both aggressively add value and then to be willing to step aside and return shareholders their money. That is what investing is all about. We look forward to the final chapter in 2013.
Disclosure: I am long LORL. I wrote this article myself, and it expresses my own opinions. I am not receiving compensation for it. I have no business relationship with any company whose stock is mentioned in this article.
Additional disclosure: Chris DeMuth Jr is a portfolio manager at Rangeley Capital, a partnership that invests with a margin of safety by buying securities at deep discounts to their intrinsic value and unlocking that value through corporate events. In order to maximize total returns for our partners, we reserve the right to make investment decisions regarding any security without further notification except where such notification is required by law.