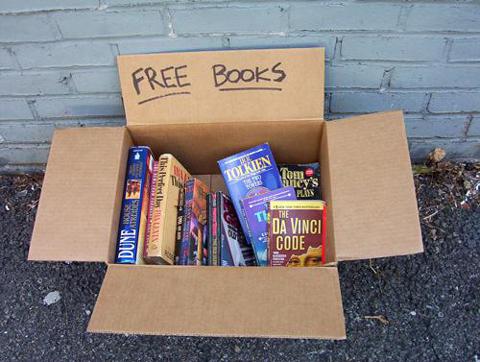 I love reading but I don't love paying for books. Over time the cost adds up. However, in the course of an unrelated project, I found a way to have free books for life (also free clothes, air fare, and IRA contributions up to the legal contribution limit). This has required zero capital, zero risk, and incurs zero taxes. It robotically follows policies set out by each of the counterparties. I am writing about my discovery so that you can replicate it or find others like it. I welcome any feedback about your own experiences. I've enjoyed looking for and finding such lucrative and interesting opportunities.
I have always been fascinated with the mechanics of credit cards and their benefits, especially "cash back" or cash substitutes that are good at retailers where I would otherwise be paying with cash. My first efforts at this endeavor was to accept and use credit cards that offered 0% APR for 1-year. I accepted all of these cards that I could in order to purchase I-bonds from the US Treasury. At the end of each year, I sold the bonds, paid the penalty of 3-months of interest, and kept the other 9-months of interest. I used the principal to pay off the credit cards. And then I did it again. And again.
After hitting the maximum allowable purchases of I-bonds, I turned to purchasing coins from the US Mint. From time to time, there are gold coins worth buying as well as $1 rolls sold at face value, which are convenient for the kids' allowances and for petty cash. I bought "Forever" stamps from the post office at face. I got credit cards from my favorite clothes store, favorite airlines, and favorite online bookstore. I also got cards with cash back that could directly fund IRAs with up to 2% cash back. I knew that I wanted to get more cash back, but I was running out of anything that I wanted to spend money on.
This proved to be a solvable problem. I sent out about four hundred letters to financial institutions asking if I could purchase certificates of deposit (CDs) or money market shares using my credit cards. About 70% said "no" or ignored the request. Most of the rest said that I could use credit cards, but that they would treat them as cash advances (an epically stupid way to pay for anything). A half dozen said "sure, why not". I got up to about $250,000 per month across five credit cards in purchases of CDs and money market shares.
The total monthly gain worked out to about $3,200 per month, net of $1,000 in cash back, $2,000 in cash substitutes in the form of clothing, books, and airline miles, and another $200 from interest on the money market accounts. Each month, I would pay off all of my cards from the accounts that I had purchased with the cards. In fact, after a few months, I simply set up an automatic payment plan. My cards paid for my accounts which paid off my cards. The IRS treats credit card rewards as tax-free "rebates", so I paid taxes on only the $200 that I receive on interest on the money market accounts.
Disclosure: I have no positions in any stocks mentioned, and no plans to initiate any positions within the next 72 hours.
Additional disclosure: Chris DeMuth Jr is a portfolio manager at Rangeley Capital, a partnership that invests with a margin of safety by buying securities at deep discounts to their intrinsic value and unlocking that value through corporate events. In order to maximize total returns for our partners, we reserve the right to make investment decisions regarding any security without further notification except where such notification is required by law.