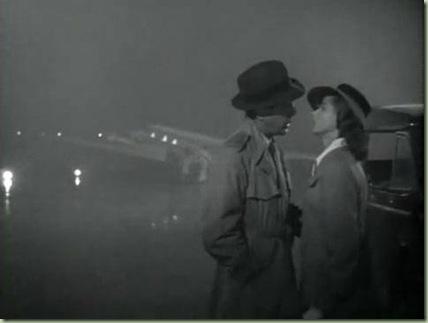 It has been almost a week living in the UK. I wake up at the Connaught, my favorite hotel in London. As the sun rises over the roofs in Mayfair, I decide that today is the day to fly back home to the States. The hotel makes everything feel comfortable, so we quickly slid into a routine of where to eat and what to do and toward the end we started planning for the next trip. Within a few days, they make it feel like home, but at some point we have to get back to other things… even when we are not paying for any of this.
It started almost by accident when we were teenagers. We would travel whenever we could and our schedules were loose enough that we would always take whatever compensation that we could negotiate to voluntarily bump from flights. It started small. We would spend an extra day in the Caribbean here, in Paris there, and mostly accept whatever we were offered. Typically it amounted to little more than room and board. But we had a sense that we had stumbled onto something, that there was more to this.
Soon, we became part-time professional bumpees. We would plot ahead, using a combination of airline strike schedules and seating charts to determine the most constrained seating supply relative to business travelers with refundable tickets. Such tickets are overbooked in proportion to the airline's assessment of their probability that they will not check in. However, during strikes, non-striking airlines do not typically account for the spike in demand as travelers shift to the remaining planes.
Early on, we would need to show up at the airport, but after a while, they would take our offer to take a bump over the phone. We had pre-established where we wanted to stay, to eat, and how much we would need in vouchers for future flights in addition to new tickets. Due to work schedules, we were unable to keep this going full time, but it works out to approximately $511,000 per year in vouchers for a bumpee couple. Eventually, we gave away tickets as gifts because we had traveled enough on a given airlines.
Relais Christine is our spot to stay in Paris over the week of Thanksgiving. We spent a couple of Thanksgivings in Paris in a row, but were still stuffed with too many Air France vouchers for the number of vacation days we could take. We would always pick up Air France vouchers, but ended up just giving them away to family. We love travel, but we mostly loved the chase. We never knew how many days we would be gone and at the end, would spend our trip home scheming up ways to use our pile of vouchers.
With work and kids, things change. Now, we don't always have the next day free and, happily, the opportunity cost grows with time. But there are also tweaks that have added to our, now rarer, flights as mostly ex-bumpee pros. Here are two: first, US Airways' frequent flyer program occasionally offers a match on miles purchased and then subsequently on miles transferred. We take all that you can get. Net of these two matches, we're next flying to Australia via Singapore for a little over $1,000 each.
The second tweak is one of the Japanese airlines has a frequent flyer program that allows its members to tap directly into their website's master chart of flights and seats for all of their partner airlines. This is the key information that we need to plan without fail for securing bumps. At 35,000, my 3-year old son sat behind a few chocolate chip cookies and a glass of milk that they served in a martini glass. "Daddy, do all airplanes have bars?" I had never seen or heard of such a thing at his age. "Well," I said, "apparently all the ones you fly on do".
Disclosure: I have no positions in any stocks mentioned, and no plans to initiate any positions within the next 72 hours.
Additional disclosure: Chris DeMuth Jr is a portfolio manager at Rangeley Capital, a partnership that invests with a margin of safety by buying securities at deep discounts to their intrinsic value and unlocking that value through corporate events. In order to maximize total returns for our partners, we reserve the right to make investment decisions regarding any security without further notification except where such notification is required by law.