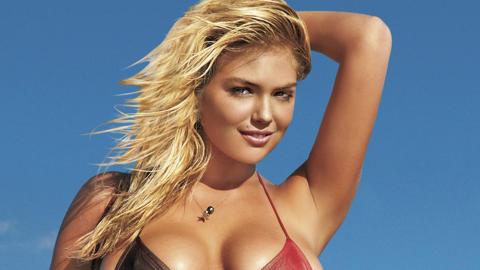 So if "Kate Upton and Seth Klarman" is the answer, what was the question?
As it turns out, it is the answer to the pressing question of, "who were the most notable people in attendance in the US Virgin Islands this past week?" Besides catching my very first African pompano, the Alectis ciliaris, a highlight of this trip was speaking with Mr. Klarman. Miss Upton, for the record, does not give off the impression of having either a favorite long or short investment idea. While she is half of the answer to my trivia question, I am pretty sure that I do not have the answer to any question that she may have been asking herself. So, herein I focus my attentions on Mr. Klarman.
2013 was off to a good start. I started the year with a chip and a chair along with a few ideas of where to place my bets. Hopefully a auspicious sign for the New Year, the first person I saw was Seth Klarman. There is always a bit of awkwardness here. On one hand, he is a true living hero of mine - due to his philanthropy, intellect, and demonstrable skill at the baser arts of bargain hunting in the capital markets. On the other hand… on the other hand there is "Seth Klarman arbitrage". Not Seth Klarman's arbitrage, but arbitraging Seth Klarman. Lucrative for me; just possibly somewhat annoying for him.
Here is how it works. Klarman's book, Margin of Safety, is one of the best investment books of all time. At the time of its publication in 1991, it appeared to be a good prospect for a book worth handing out to friends. Subsequent examples include Joel Greenblatt's 1997 book (I refuse to write the title) and William Poundstone's Fortune's Formula. I bought a box of each with the intention of handing them out like party favors.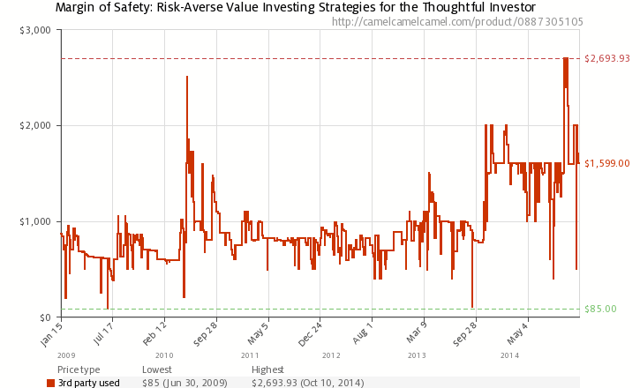 Since then, Margin of Safety has gone out of print. Like new copies sell for about $2,500, 100x their original cost, but signed like new copies have sold for over $5,000. Whenever I attend a conference, such as the Grant's Interest Rate Observer Conference, which features Klarman, I bring a copy of the book. Conference cost Cost: $2,150.00. Increase in the value of the book: $2,500. His ideas have made me more in dollar terms, but no investment idea that he ever pointed me towards compounded in percentage terms nearly as well as the book itself. Arbitrage exhausts arbitrage and at some point, he will tire of seeing me at every turn. But to that end, this was just not his week.
Disclosure: The author has no positions in any stocks mentioned, and no plans to initiate any positions within the next 72 hours.
Additional disclosure: Chris DeMuth Jr is a portfolio manager at Rangeley Capital, a partnership that invests with a margin of safety by buying securities at deep discounts to their intrinsic value and unlocking that value through corporate events. In order to maximize total returns for our partners, we reserve the right to make investment decisions regarding any security without further notification except where such notification is required by law.